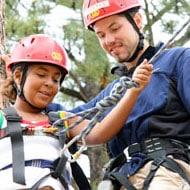 Some of the most significant moments we have experienced in life have been at the A/U Ranches or DiscoveryBound events (formerly the A/U Field Program). Adventure Unlimited's National Alumni Board is gathering Defining Moments from former and present staff, as well as campers and all program participants.
If you have had a significant healing, spiritual insight, experienced growth and gratitude in Christian Science while at A/U or a DiscoveryBound event – we would like to hear from you!
Visit our website to view examples of Defining Moments written by A/U-DB Alumni.
If you have any questions, or when you are ready to submit your Defining Moment, send us an email.