Zipline catches up with A/U Ranches alumnae who were counselors-in-training in 2000.
Focus on CITs of 2000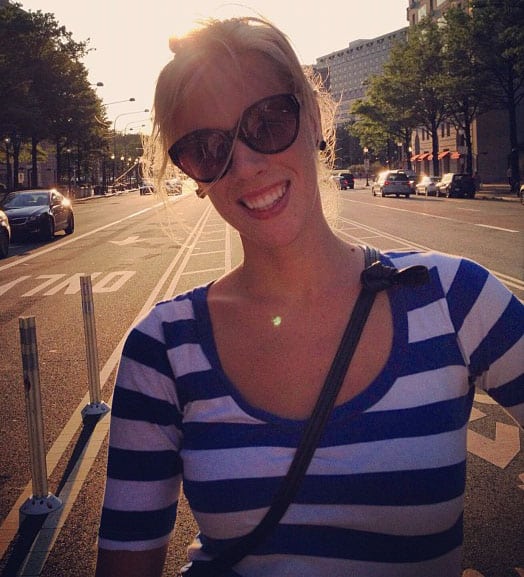 Gretchen Garnaas
Gretchen was an A/U camper for several summers before working as a counselor-in-training (CIT) in Mountain Mosaics in 2000 and a counselor at Sky Valley for a few summers. She now works for Twirl Events, an event company that her mom started 15 years ago. After living in Washington, DC, for five years, Gretchen decided to move home to Minneapolis, and she is loving it! Working with her mom, little sister and a team of up to 12 women is pretty awesome, she says. They travel around the country designing events for their corporate clients, bringing their brands to life. Gretchen still makes it out to Colorado every summer because she loves the mountain air and all of the fantastic memories that the mountains hold.
Lindsey (Reu) Foss
Lindsey was a camper 1996-1999, always in the Mountaineering programs. She then served on staff 2000-2003 as a counselor in the Mosaics program. Her memories from A/U are some of her best from growing up, and she is happy to still count several former campers and staff members as close friends. After graduating from college, Lindsey moved to New York City, worked and traveled in India, earned her master's degree and started a career in education policy. Lindsey and her husband, Jeff, now live in Denver with their two-year-old son, Owen, and dog, Annie. They spend their weekends escaping to the mountains and love exploring the world through their toddler's eyes.
Melanie D'Evelyn
Melanie was a camper at the A/U Ranches in the 1990s and worked on summer staff 2000-2004 in the Mountaineering program at Sky Valley. She says she's super excited to celebrate ­– along with her other fellow former CITs – the 15-year reunion of the CIT class of 2000 this summer at the Adventure Unlimited ­– DiscoveryBound 60th Reunion!
Melanie plans to move to Ann Arbor, Michigan, this summer after graduating with a master's degree in public policy from the Woodrow Wilson School at Princeton University. Her husband, James Arnott, is getting a PhD at the University of Michigan, and she is looking forward to getting involved in the effort to revitalize Detroit. Let her know if you happen to be visiting the Wolverine State – she and James would love to see you!