Zipline catches up with alumni who came home to the 60th Reunion at the A/U Ranches in August.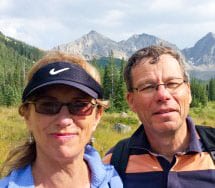 Jenni Lee Hebert
Jenni came to Sky Valley Ranch in the summer of 1972 as a bunkhouse counselor and lifeguard. For the second session, she moved into a bunkhouse full of high school girls in the Round-Up Ranch riding program. "We spent the whole day on our horses, played capture the flag, took a three-day pack trip and enjoyed the camp dances," Jenni says. "I loved every minute of it!"
The following year, her career moved into teaching high school French, followed by earning a master's degree from Michigan State University. She then worked in the financial aid field and raised three sons – Jeremy, Trevor and Damon Huffman. Jenni brought her three sons to Family Camp in 1987, and returned several times with other family and friends before her boys attended Youth Camp on their own.
A few years after reconnecting at the 50th Reunion and Mini-Camp, Jenni signed up for cowgirl camp and "loved the challenges that Linda and Lachlan [Kellogg-Clarke] put us through," she says. "The experiences, spiritual growth and friendships have stayed with me for my whole life." Jenni has been working for the Isabel Foundation for the last 10 years as a program officer.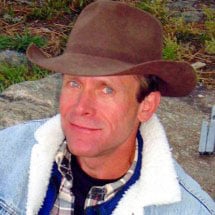 Bill Webster
Bill participated in three camper sessions and 21 staff program seasons of Adventure Unlimited activities beginning in 1971. He's been a part of six summers, 11 winter programs, two reunions, a three-month tour as an A/U Ambassador, and the first official wrangler reunion in 2006.
His love of horses has filled the years since leaving his last A/U Ranches position as Head Cowboy in 1979. He managed his family's cattle farm until 2003 on weekends and also bred, raised, trained and showed Quarter horses for about a dozen years. From 1984-1995, Bill was also a part-time ski instructor in Missouri, and in recent years he has picked up this teaching again.
Outside the corral and off the mountain, Bill has worked for two large corporations using video and photography in marketing and training. For the last 10 years he has worked as an independent contractor with major creditors on home retention in Missouri, as well as freelance video production and photography.
Bill has also been performing in variety and musical reviews as well as Elvis tribute shows, and has been studying Argentine Tango for the last seven years. "Between me and Dustin Monie, we brought kicker dancing back at the 60th Reunion with the help of Harriet Westman, Virginia Pendleton, Moffet Zoe Atcheson, Soozie Bul and Missy Miller," he says. "I look forward to coming back home to a reunion or rendezvous, or… who knows!"
Bill is a proud father of a daughter, a son and two grandchildren.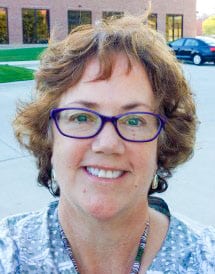 Tori Blackhart
Although she was never a camper or DiscoveryBound participant, Tori came to the 60th Reunion and the preceding Mini-Camp because of a series of small but important connections: a "long-time love for it," friends who were staff, a three-day stint as a Christian Science nurse in training, and a family member who attended camp in the 1960s. Ultimately, she decided to make it part of a 10,000-mile summer road trip when she recognized several people on the attendee list.
"I had a blast!" Tori says. "I have always been curious to know if I could do the ropes course, too. What a great environment to take on challenges and step out of one's comfort zone. With the love and support of everyone present, expressing God's presence, how could one possibly fail? It was also a breath of fresh air to be fully present and lay aside the usual distractions in one's busy life."
On the ropes course, Tori met alumnae Traci and Diana Fenton. That "bonding experience," as she refers to it, opened up new opportunities for her road trip, which included attending Traci's WorldBlu "Freedom at Work" boot camp in Iowa. "All told, it was a life-transforming summer," she says. "I'm forever blessed."