Whether you're helping a child experience spiritual growth by supporting one of our programs or welcoming the Christ spirit into your heart this season at Christmas Camp, there are many ways to spread your joy with Adventure Unlimited.
Partner with us every month
A sustainable source of funding helps ensure our programs are available to Christian Science youth, their families and friends through the end of the year – and well into the future. Make the commitment to become an Adventure Partner for as little as $5/month. Start your gift today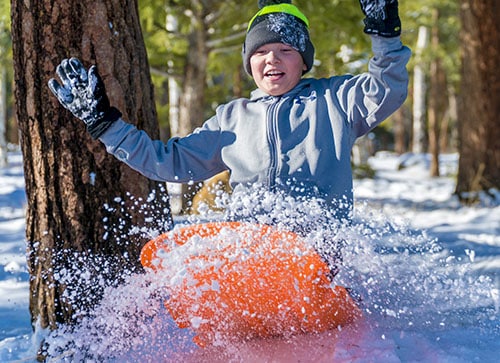 Adult & Family programs
Christmas Sings with DB Outreach and the Principia Club:
Join your family for a Christmas to remember! Come to Christmas Camp at the A/U Ranches, December 23-29. NEW DATES! Learn more and register
20s/30s Winter Vacation with DB Outreach, January 11-15, 2018. Learn more
Honor your family and friends this Christmas by donating to Adventure Unlimited
Do your loved ones need one more sweater or electronic device? Choose to make a bigger impact this year on Christian Science youth and show those you love your deep affection by making a gift to Adventure Unlimited in their honor. Donate
Connect with other alumni
Looking for your camp or DB friends? Keep in touch with the A/U-DB Alumni Facebook Group. Join the group
Youth events and programs: Spread the word
Tell your young friends about these upcoming activities (and maybe help get them there!):
Tahoe Winter Weekend for Teens, January 19-21, 2018. Learn more
Berkshires Winter Weekend for Teens, January 26-28, 2018. Learn more
Plus, check out our calendar for chapter events in your area! DB Outreach event calendar
Volunteer
Everyone is blessed when you get involved. Please consider helping Christian Science youth through one of these programs: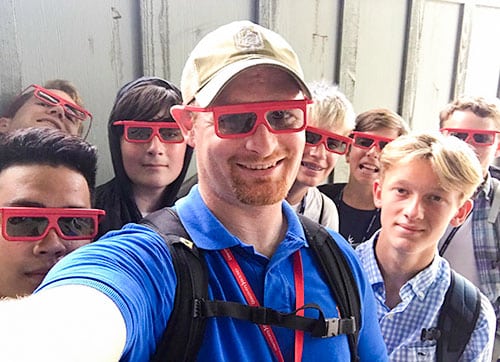 Explore our open positions
Check out these job opportunities at Adventure Unlimited:
And that's not all! Here are more ways to get involved.