By Keb Bemis, C.S.
One of the first healings I experienced as a child occurred on arrival at my first camp session at the A/U Ranches. My friend and I had planned to be at camp together. The week leading up to our arrival, we were skateboarding in our branch church parking lot, where we grew up. I hit some gravel and took a tumble, breaking my arm in the process. My friend called my mom, who quickly came to pick me up, and we immediately began working with a Christian Science practitioner. 
At first, camp didn't seem like a realistic option unless I was going to sit on the sidelines. But with the loving reassurance of the camp director, who was willing to support whatever seemed right, our thought progressed during the week to the point of feeling comfortable continuing with the plan of attending the session, with camp staff closely monitoring and supporting whatever activities I was able to do.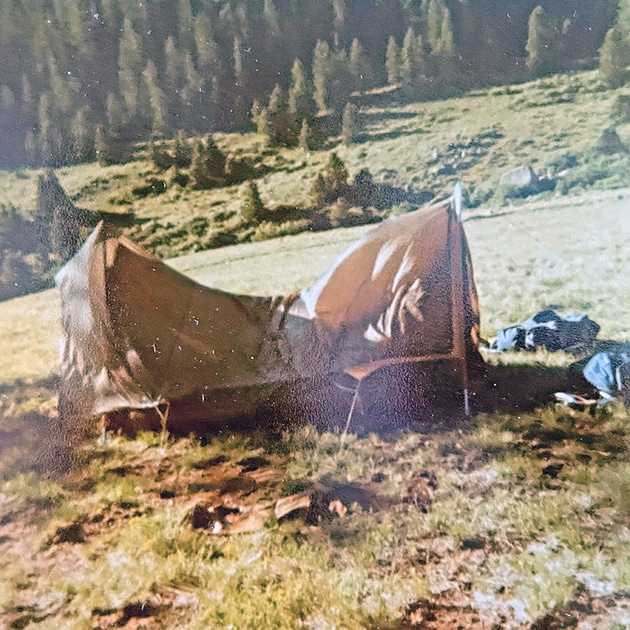 Keb Bemis describes the two photos in this story as symbolic of the growth and joy that span six decades of his experience with Adventure Unlimited: from sagging tent…
When we pulled up to Sky Valley Ranch, a group was playing tetherball. I vividly remember the ball whipping around the pole. Initially, this was not something that seemed wise for me to do. But it wasn't more than a matter of minutes before I was right in there, playing without any sense of limitation or injury. My arm was completely healed! I never looked back during the following weeks of the session, and I was able to participate in everything with complete freedom and without pain.         
Father-Mother Love
This experience illustrates the spiritual nurturing and growth that happens at camp. And I still think of it often as a foundational building brick in my practice of Christian Science. 
Beyond the healing of my arm, it was my first time away from home, and it instilled in me a clear sense that our Father-Mother is not confined to a human parent, but is something farther-reaching and expressed in far more ways than even the most able human parent could possibly express. It is evidenced in what each participant, staff member, volunteer and donor brings to these programs and activities, even before the programs and activities begin.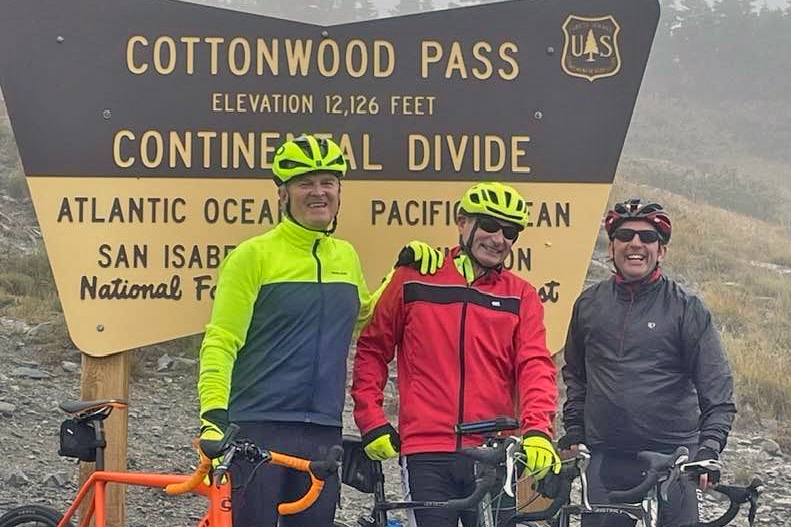 … to mountaintop (pictured left, on a ride during Adult Mini Camp).
Our collective expression of God's motherhood and fatherhood is the fulfillment of Christ Jesus' new-old command to "love one another" (John 13:34), which love Mary Baker Eddy has assured us in Science and Health with Key to the Scriptures is "the true incentive in both healing and teaching" (p. 454). I certainly felt that healing love as a 12-year-old arriving at camp for the first time, and we all can feel that healing love throughout the year in DiscoveryBound and A/U Ranches programs.