When I Grew the Most in Christian Science
By Andrew Lambert-Cole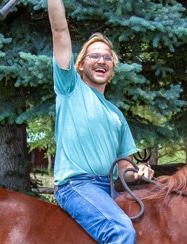 In my third year as a staff member, I was the bunkhouse head in Columbine North. I loved being with the kids and giving them a space to be themselves. Walking into the cabin at the end of the program day and hearing all of the stories that they had to tell was always a great way to open the evening. 
One day, as the evening was wrapping up, the natural explosion of restlessness that precedes the lights going out transformed into a wrestling match. As the match was ending and the roughhousing concluding, a camper hit his head against the ground.
Christian Science was the immediate response. As the campers and fellow staff began to metaphysically support the camper, I took him down to Highview (our Christian Science care facility).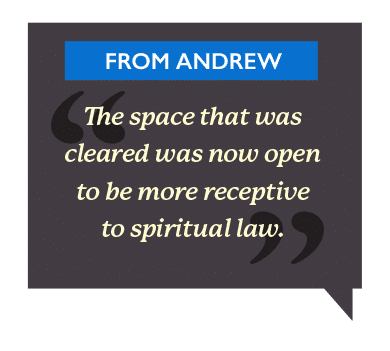 In Highview, I was lost on the next step. I was gripped by fear. Lots of uncertainty was piling into my thoughts. Sitting with the camper and other staff, I started with listening. How uncomfortable and nerve-racking it was! What was I listening for? How could I listen to God? What would happen next? How long would this take?
As I started to listen, the spiritual idea of tamping down material claims came to mind. I needed to listen to my spiritual intuition. I needed to listen and pray and allow myself to let go of my fear because it wasn't helping the situation. So I swatted down the material claims that came to mind. What was left after that? The space that was cleared was now open to be more receptive to spiritual law.
As minutes passed by, the camper had the healing that allowed him to be free of any challenges.
Everyone who donates to Adventure Unlimited contributed to the healing through their love of camp. This love is present in the stories campers tell at the end of their day. It's manifested in the healings told in the testimony meetings. Their love of camp blesses every fiber of this institution and is felt on a daily basis.
Thank you for giving your love to camp. It supports healing and the understanding and demonstration of Christian Science both at camp and wherever we go.

---
About the A/U Ranches
The A/U Ranches, located in Buena Vista, Colorado, are a cornerstone of Adventure Unlimited's programming. The supportive and inspiring atmosphere cultivates confidence and develops moral courage for Christian Science youth, adults and families. Activities are offered year-round, including a secular community outreach program, 100 Elk, which serves diverse schools and groups.
---
Youth Camp at the A/U Ranches
Our experiences change lives. At the A/U Ranches you'll find a Christian Science atmosphere with staff dedicated to helping you see the role God plays in your life. Each program and activity is designed to help you break through limitations, reach your goals, and see God in action.