Reconnecting with Family, God and Nature
Family & Friends Getaway provides a much-needed, spiritually nourishing break for one professional.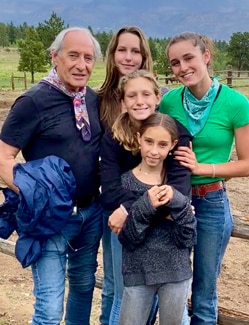 Bernard's granddaughter called him, exclaiming, "Papi, you have to come! I want your commitment. 100%, you are coming." Just like that, he found himself at the A/U Ranches for Family & Friends Getaway in July.

After four years of starting a new business with no vacation, Bernard was in need of the atmosphere that the A/U Ranches provides. "I needed a place for me to have peace of mind, and I wanted to be with my granddaughters, who I haven't seen for so long," he says. "It was a way for me to reconnect with my granddaughters and my daughter."

When Bernard arrived for Family & Friends Getaway, he made space for both quality time with family and moments in solitude, sitting by Valerie Lake, hiking on trails and reading Christian Science materials.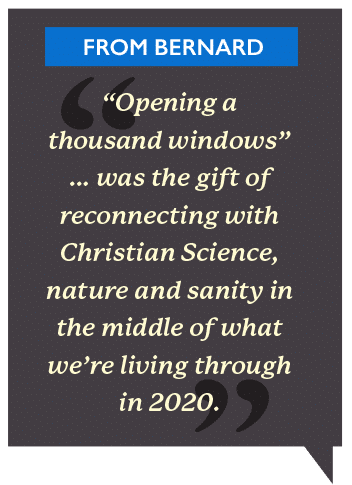 "I've shot a lot of videos that show tranquility and peace, and I needed that reconnection with nature," he shares. "I am completely into this 'opening a thousand windows' idea from John Muir, so that for me was the gift – the gift of reconnecting with Christian Science, nature and sanity in the middle of what we're living through in 2020."
Observing the care that has gone into programming, maintenance of the property, and metaphysical grounding, Bernard feels "extremely grateful for those who can and are contributing and taking this project in hand to keep it immaculately maintained, developed and preserved."
Bernard's experience at Family & Friends Getaway moved him to tears from the first day he arrived in his cabin. He continued to feel blessed by the camp culture throughout his stay, expressing gratitude for how "special" and "extraordinary" the A/U Ranches is.
"The culture here that has been developed and is now evolving is a wonderful thing," he says.
---
About The A/U Ranches
The A/U Ranches, located in Buena Vista, Colorado, are a cornerstone of Adventure Unlimited's programming. The supportive and inspiring atmosphere cultivates confidence and develops moral courage for Christian Science youth, adults and families. Activities are offered year-round, including a secular community outreach program, 100 Elk, which serves diverse schools and groups.
---
Youth Camp at the A/U Ranches
Our experiences change lives. At the A/U Ranches you'll find a Christian Science atmosphere with staff dedicated to helping you see the role God plays in your life. Each program and activity is designed to help you break through limitations, reach your goals, and see God in action.