Gratitude for Spiritual Growth in Compass
Gifts from donors make a powerful impact on participants like Noah. He was in the 2019-2020 Compass group as a high school sophomore and signed up again for the 2020-2021 group.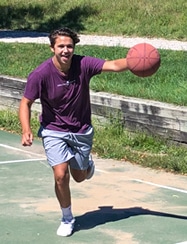 Dear Donors,

I would like to thank you so much for being a huge part of me being able to have this life-changing experience by participating in Compass.

Our first trip was to UCLA. It was the fun get-to-know-everyone trip. While we were there, lots of the teens tried In-N-Out for the first time…. We also went to Warner Bros. and that was such an amazing experience. I even got to sit on the real Friends couch, which was one of my huge highlights because I have been through 13 seasons of the show 17 times.

I love that I was able to see the Asher House, meet so many other Christian Scientists that I could relate to, and just have an all around amazing trip.

The second and final trip was to Michigan. We were at the Leelanau Outdoor Center. This was the real spiritual growth trip.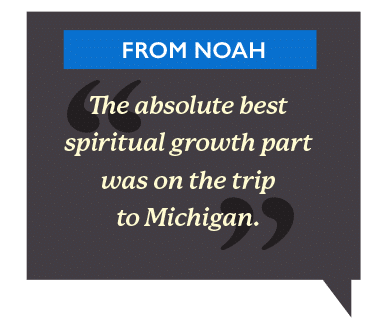 One of the highlights was our hike. As we looked out at the lake, we described its beauty, and then we applied it to how God looks at us with such beauty and treasure in His heart, like the way we look at a breathtaking view. It was an immaculate moment.

[In Michigan] we had a Christian Science practitioner (Russell) stay with us…. this was such an outstanding thing because all of the teens and adults there were able to come to Russell anytime day or night with questions or concerns, which was really important on our walk to grow in Christian Science.

Thank you so much to our donors for all the little things: our food, airfare, rental cars, etc. Although we did not get to go on the last trip to Boston, I am planning to re-apply for another Compass trip for more spiritual growth in Christian Science. Thank you again for making this year possible with Compass!

Noah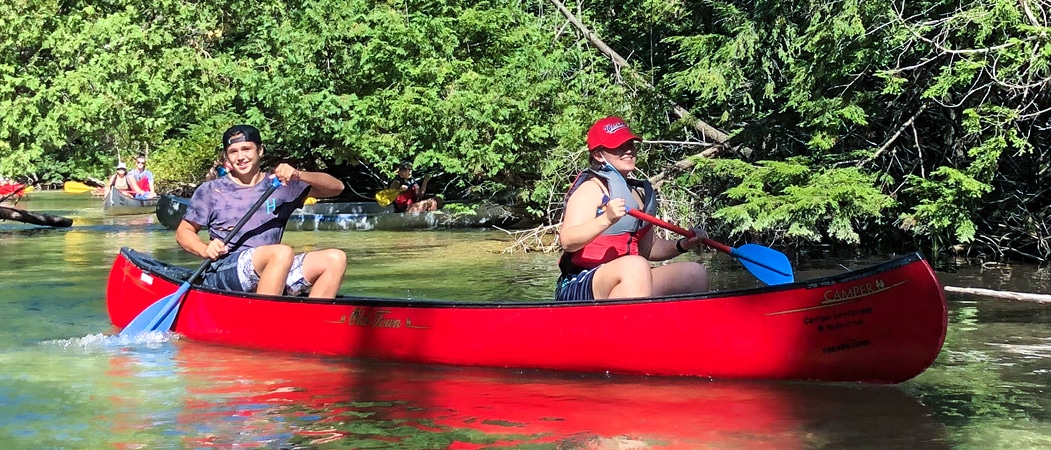 ---
About DiscoveryBound Compass
DiscoveryBound Compass is a one-year opportunity for Christian Science teens in high school, focused on spiritual exploration and connections with Christian Science peers.
---
Youth Camp at the A/U Ranches
Our experiences change lives. At the A/U Ranches you'll find a Christian Science atmosphere with staff dedicated to helping you see the role God plays in your life. Each program and activity is designed to help you break through limitations, reach your goals, and see God in action.