Foot Healed at Family Camp
An adult participant draws inspiration from her rafting guide as she prays about an injury.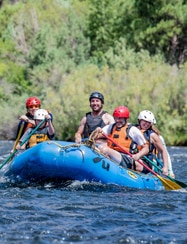 By Holly Morris
This summer I had the joy of attending Family Camp at the A/U Ranches with my children and grandchildren. Although we have attended Christmas Camp and Family Camp in the past, it had been a number of years since we could all attend together.
With the grandchildren secure and happy in Kids Camp, the rest of the family rafted through Browns Canyon. Our raft guide demonstrated agility as she moved back and forth between her roles of exercising authority in giving us directions to safely guide us and being a tour guide, whose wit, observations and humor kept us engaged. At one point the guide and I were chatting about her experiences. She said something like, "I know how to listen."
I asked, "To God?"
"Yes, to God," she responded. She couldn't have said that without it being uppermost in her thought, even with all of the other aspects of her guiding us.
Part of the guide's job is to "read" the river, look ahead, trust God… it meant a lot to know there was that kind of grounding with the guide – that in the midst of rapids, describing the scenery, keeping us safe, she had this moment of sharing out loud.
As we headed into our first rapid, the raft pitched up at a steep angle, and I slipped out into the water. Within a short time, I was back in the raft, and we were on our way.
Once we were finished with the trip and were back on land, I realized that one of my feet had a point of swelling on one side, and it was painful to put weight on the foot and walk normally. My foot had probably struck the boulder when I was in the water. Based on the unusual swelling, I wondered if a bone had been broken or cracked.
That evening I attended the testimony meeting and wasn't surprised to see that the reader was our rafting guide. The topic was on trusting God, which tied in beautifully with our day's adventure.
After tucking into bed for the night, the pain in my foot kept me awake. I prayed and pondered the paragraph in Science and Health with Key to the Scriptures by Mary Baker Eddy on page 84 with the marginal heading, "The Mind unbounded." She writes about Mind's locomotion not being dependent upon muscles and bones.
I nodded off, only to awake a little later with this phrase gently reverberating in my thought: "lest thou dash thy foot against a stone." As I became fully awake, I realized this was from the 91st Psalm and that it was part of these two verses: "…he shall give his angels charge over thee, to keep thee in all thy ways. They shall bear thee up in their hands, lest thou dash thy foot against a stone."
The phrase so specifically met my need, that I knew I was healed. The pain left, and I felt a tremendous sense of peace and being cared for by "the angels of His presence," which Mrs. Eddy describes as "our guardians in the gloom" (Science and Health, p. 174). I quickly fell back asleep, secure in this healing message.
In the morning there was no evidence of swelling, discoloration or pain. My foot was completely normal. That day I walked around town with family members, and then played a couple games of pickleball with full freedom and joy.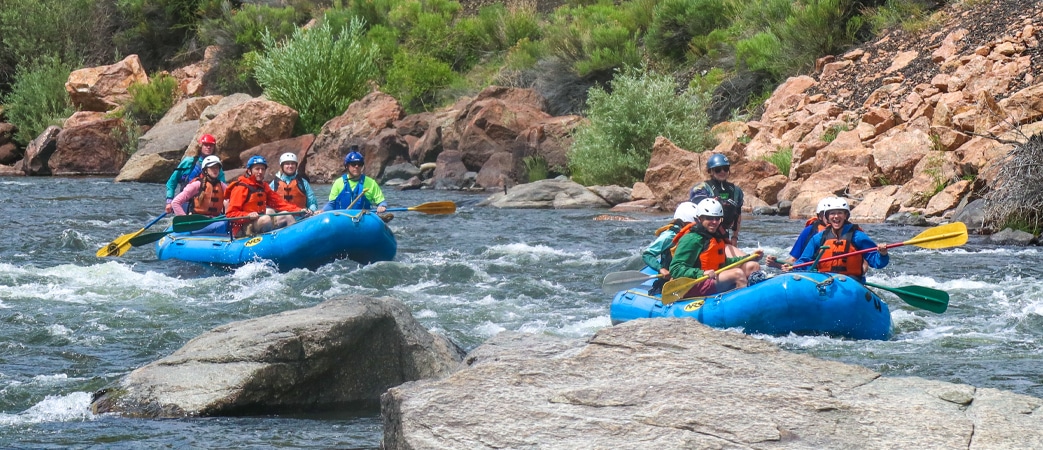 Rafting through Browns Canyon
---
About The A/U Ranches
The A/U Ranches, located in Buena Vista, Colorado, are a cornerstone of Adventure Unlimited's programming. The supportive and inspiring atmosphere cultivates confidence and develops moral courage for Christian Science youth, adults and families. Activities are offered year-round, including a secular community outreach program, 100 Elk, which serves diverse schools and groups.
---
Youth Camp at the A/U Ranches
Our experiences change lives. At the A/U Ranches you'll find a Christian Science atmosphere with staff dedicated to helping you see the role God plays in your life. Each program and activity is designed to help you break through limitations, reach your goals, and see God in action.