Endowments
To ensure that Adventure Unlimited and DiscoveryBound are here not only today, but also for future generations, endowment funds provide a solid foundation for bridging to the future.
Supporting the next generation
of Christian Scientists
Total Funds Needed: $5,400,000
These endowments will generate, through the interest they earn, ongoing annual funds that can be drawn upon as needed to support their designated areas. Endowments are crucial to the future stability and sustainability of the organization.
This summer I came to camp knowing I am serving the cause of Christian Science. The work that we do here is so important to the world. I felt this summer I learned how to tenderly love and also how to support the Christliness in others.
– A/U Ranches Camp Counselor
General Endowment: $2,400,000
Continue to deliver our mission by keeping participant costs affordable
Meet operational expenses year in and out
Provide excellence in staffing and training
DiscoveryBound Endowment: $1,300,000
Supports local, regional and national year-round programs
Supports National Leadership Council expansion, scholarships and growing DB operating needs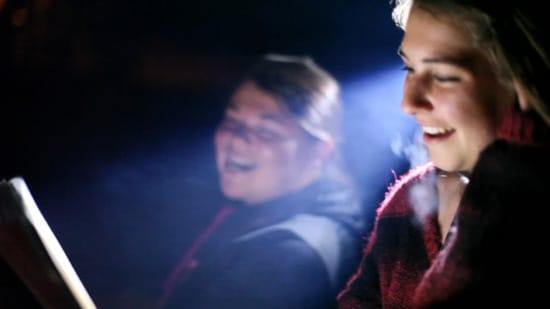 Facilities Maintenance Endowment: $1,100,000
Sustain quality facilities into the future with a support fund dedicated to upgrades and maintenance as needed
Finance routine maintenance and facility improvements
Campership Endowment: $600,000 COMPLETED
Provide financial support for those who otherwise might not be able to attend camp
What Can You Do
Ready to help? For information on how to make or direct a gift, you can give online or call 888.416.7348 x109 or Email.
---
Adventure Unlimited Foundation, serving DiscoveryBound and the A/U Ranches, is the fundraising arm of Adventure Unlimited, a 501(c)(3) charitable organization.
Youth Camp at the A/U Ranches
Our experiences change lives. At the A/U Ranches you'll find a Christian Science atmosphere with staff dedicated to helping you see the role God plays in your life. Each program and activity is designed to help you break through limitations, reach your goals, and see God in action.