Capacity Building
In order to continue to deliver and expand excellent, mission-focused programs, this fund will provide for the effective use of technology, strategic staffing additions and sustainable cost savings – all vital pieces necessary to move Adventure Unlimited into the future.
Fortifying our Foundation
Total Funds Needed:  $1,700,000
Support in this area will enable Adventure Unlimited to enhance programs through the A/U Ranches and DiscoveryBound with the goal of reaching ever more Christian Scientists.
I have noticed how being in NLC motivates me to excel in all areas of my life and be a more globally aware citizen.
– National Leadership Council Teen Participant
Technological Advancements: $650,000
Address IT needs
Redesign the look and functionality of the websites for a more user-friendly experience and to better promote our different brands – Adventure Unlimited as an organization, the A/U-DB Foundation, A/U Ranches and DiscoveryBound Outreach and the National Leadership Council (NLC) COMPLETED
Upgrade the A/U Ranches' phone system for consistency across the organization COMPLETED
Strategic Staffing Needs: $750,000
Fully reach and engage alumni and their families
Strengthen donor communications, information sharing and administration of friend- and fund-raising
Environmental Impact: $300,000
Realize sustainable cost savings through energy conversion and solar power alternatives at the A/U Ranches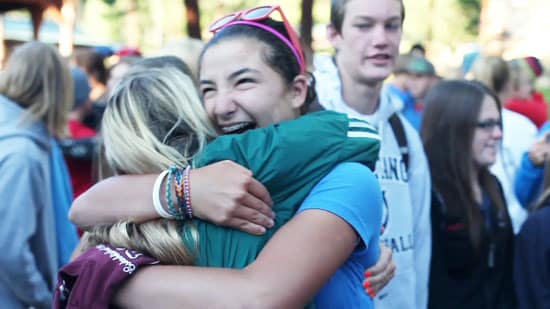 What Can You Do
Ready to help? For information on how to make or direct a gift, you can give online or call 888.416.7348 x109 or Email.
---
Adventure Unlimited Foundation, serving DiscoveryBound and the A/U Ranches, is the fundraising arm of Adventure Unlimited, a 501(c)(3) charitable organization.
Youth Camp at the A/U Ranches
Our experiences change lives. At the A/U Ranches you'll find a Christian Science atmosphere with staff dedicated to helping you see the role God plays in your life. Each program and activity is designed to help you break through limitations, reach your goals, and see God in action.