How You Can Help
Many young Christian Scientists have little contact with peers who share their religious perspective. Through the Adventure Unlimited and DiscoveryBound programs, these same young people are given a unique opportunity to participate in adventurous and spiritually-grounded activities with like-minded friends, building lasting relationships, and practicing their application of Christian Science in a supportive environment.
Your Gifts Make a Difference
By supporting Adventure Unlimited – DiscoveryBound, you are doing more than just financially contributing to an institution. You are making a very wise investment in the future of Christian Science. You are taking an action that will produce young Christian Scientists with deeper spiritual understanding, leadership skills, and more focused lives. You are helping to build a community of supportive peers and a network of adult mentors for our youth that will stay in their lives forever.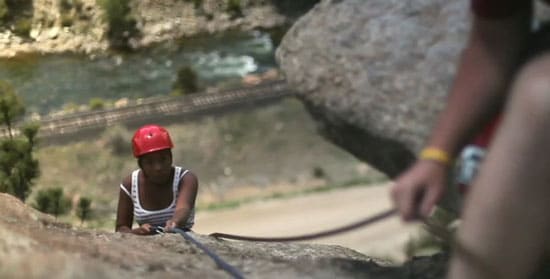 We are committed to ensuring that every dollar pledged and contributed is invested and stewarded prudently to accomplish the goals and vision set forth in this campaign. In doing so, your investment in the people, programs, facilities and Adventure Unlimited organization will undoubtedly yield rich rewards for us all.
You are invited to join us in building Bridges to the Future for our Christian Science youth and the broader community, which our activities serve.
What Can You Do
Ready to help? For information on how to make or direct a gift, you can give online or call 888.416.7348 x109 or Email.
---
Adventure Unlimited Foundation, serving DiscoveryBound and the A/U Ranches, is the fundraising arm of Adventure Unlimited, a 501(c)(3) charitable organization.
Youth Camp at the A/U Ranches
Our experiences change lives. At the A/U Ranches you'll find a Christian Science atmosphere with staff dedicated to helping you see the role God plays in your life. Each program and activity is designed to help you break through limitations, reach your goals, and see God in action.