Youth Programs
Youth programming is the heart of Adventure Unlimited. It's our core strength. Programs are designed around the practical application of Christian Science and create an inclusive and supportive atmosphere. Youth are encouraged to live free of doubt and fear creating a special opportunity for lifechanging experiences that nurture personal and spiritual growth.
Nurturing Healing and A Sense of Community
Adventure Unlimited strives to support and engage youth in a variety of ways. Our current programs are the result of 60 years of serving young people providing them opportunities to experience healing in action. As an organization, our purpose is to provide inspiring, recreational, educational, leadership, service and social activities for Christian Scientists and their friends, which nurture healing and a sense of community, in an atmosphere conducive to practical reliance on Christian Science.
Whether it's during summer at camp, or throughout the year at regional or national events and even local communities, Adventure Unlimited's programs are "Opening Windows to God" for thousands of youth.
I had a spiritual awakening while I was at camp that made me feel excited for the rest of my life and made me realize that I could be the person I want to be by seeking to glorify God.
– Round-Up Ranch Camper
A/U Ranches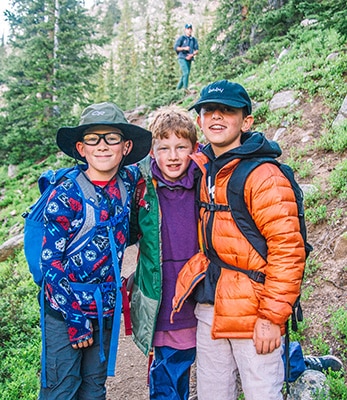 Located in Buena Vista, Colorado, the A/U Ranches are nestled at the base of the Collegiate Peaks in the Colorado Rocky Mountains. Our 1,100+ acre property is home to two camp facilities – Sky Valley Ranch, for 3rd through 8th grade students, and Round-Up Ranch, for high-school aged youth. Each summer we offer multiple camp sessions and program majors in the areas of Mountain, Horse and Water.
As part of our commitment to engage young adults in our programming, every summer the A/U Ranches employs seasonal staff and offers leadership opportunities to interested high school aged students through a Counselor-In-Training (CIT) program.
The 100 Elk Outdoor Center is a program of the A/U Ranches focused on providing outdoor experiential education in the spring and fall for the greater community. It serves non-secular grade school through college aged students, sports teams, at-risk and after-school programs, adult groups, and others who are interested in combining adventure experiences with outdoor education.
DiscoveryBound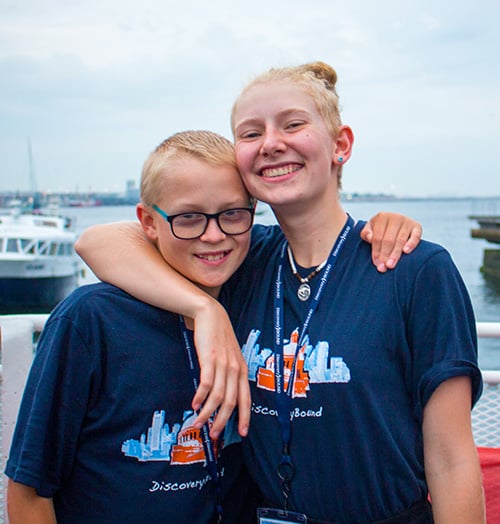 DiscoveryBound (DB) is building bridges between Christian Scientists of all ages, including youth, adults and families across the United States and beyond. It consists of three program components:
DB Outreach is a program that "reaches out" beyond camp and church to include those of all faiths to DB local chapter, regional and national events where they can see Christian Science in action.
DB Compass is a one-year spiritual exploration program for 10th-12th grade Christian Scientists. Coming together for web hangouts and retreats, students discover what it means to listen to God's voice. They explore how Christian Science can be used to overcome challenges they may face, and build a close group of like-minded friends.
DB National Leadership Council (NLC) is a four-year servant leadership program for Christian Science high school students, dedicated to fostering spiritual growth, leadership qualities and a service approach to life. NLC also helps teens achieve levels of the acclaimed Congressional Award.
Youth Camp at the A/U Ranches
Our experiences change lives. At the A/U Ranches you'll find a Christian Science atmosphere with staff dedicated to helping you see the role God plays in your life. Each program and activity is designed to help you break through limitations, reach your goals, and see God in action.