Connecting with the Christian Science Community
Adventure Unlimited is committed to changing lives by providing an atmosphere where individuals are challenged to deepen their relationship with God. Our aim is to construct a global network of young Christian Scientists providing them the opportunity to discover and cherish their spiritual nature. We are accomplishing this by fortifying the principles of Christian Science as well as strengthening and broadening our community.
Partnerships that benefit you
Did you know there are over a hundred and fifty organizations aligning themselves with the Christian Science movement?
By working together, we have an opportunity to better fulfill our respective missions. As we build on established relationships, and explore new ones, we are developing a stronger network by sharing expertise, connections, resources and creating joint programming.
Such collaboration has resulted in:
more affordable programs through shared sponsorships
new programming for youth and young adults
underwriting programs at host facilities
joint marketing to broader audience
expanded volunteer base
Below are several Christian Science organizations that we are partnering with in a variety of creative and helpful ways. If you would like to consider partnering with Adventure Unlimited, please contact us to begin a dialog. In addition, feel free to add the following Adventure Unlimited logo and link to your website.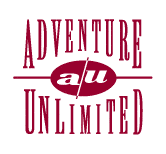 Adventure Unlimited
"Opening Windows to God"
www.adventureunlimited.org
ç
Schools

Other Sites

 www.berkeleyhall.org
 www.albertbakerfund.org
 www.clairbourn.org
www.asherstudentfoundation.org
Daycroft School Foundation
www.daycroftschool.org

The First Church of Christ. Scientist Boston
christianscience.com

 www.huntingtower.vic.edu.au

www.mybiblelesson.com


www.thelinkschool.org
www.prayerfulliving.com


www.principia.edu

www.rvrnetwork.org
Youth Camp at the A/U Ranches
Our experiences change lives. At the A/U Ranches you'll find a Christian Science atmosphere with staff dedicated to helping you see the role God plays in your life. Each program and activity is designed to help you break through limitations, reach your goals, and see God in action.