The National Alumni Board (NAB) has launched a new podcast, A Thousand Windows, which shares interviews with members of the Adventure Unlimited alumni community about their experiences in A/U Ranches and DiscoveryBound (formerly A/U Chapter) programs.
The debut episode features Hap and Stephanie Holly, who met at the A/U Ranches in the 1970s and are now married.
Listen below for the story of how they met and how camp changed their lives: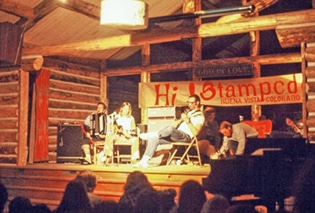 How has your experience at the A/U Ranches or in an A/U Chapter/DiscoveryBound program blessed what you're doing now? Email [email protected].