By Richard Colarossi, National Alumni Board – Outgoing President
---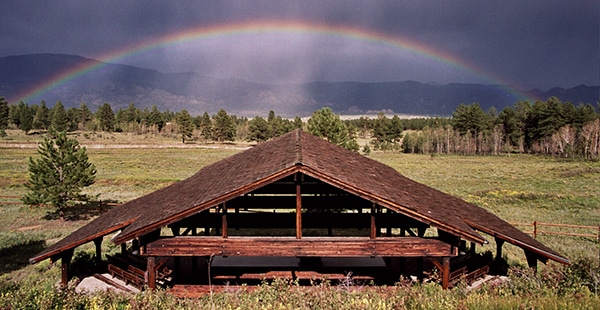 "Oh, these vast, calm, measureless mountain days, … opening a thousand windows to show us God."
– John Muir
As I sat in the chapel for the Sunday church service during Adult/Family Ranching, I read John Muir's quote above the stage. I thought about all the "windows" that have been opened "to see God" for the past 58 years by Adventure Unlimited and DiscoveryBound. How many have been touched by the inspiration and growth from the A/U camps and DiscoveryBound/NLC activities? Thousands? Tens of thousands? I cannot think of another organization that has done more for the demonstration of God's complete goodness for youth and adults than Adventure Unlimited.
Last February, I had the privilege of attending graduation for DiscoveryBound's National Leadership Council Class of 2013. Hearing the growth and progress of each teen over the last four years was inspiring. Words do not adequately describe their individual and collective experiences. The graduates and current participants in the NLC program are true servant leaders opening windows for the world to see God's expression. If you ever have the opportunity to sit down and talk to an NLC participant about their experiences – it is well worth it!
The National Alumni Board is part of the planning team for the upcoming 60th Adventure Unlimited/DiscoveryBound Reunion to be held at the Ranches in August 2015. Mark your calendars to attend! You will not want to miss this opportunity to revisit the Ranches, reconnect with friends and rethink the special feeling you get every time you come home.
As the organization prepares the foundation for another 60 years of progress, I would ask each of you to consider giving a minimum of $15 to achieve a $15,000 Matching Alumni Challenge sponsored by Daniel Powell. We need 1,500 alumni to give in order to reach our goal.

This challenge will go a long way in funding camperships, NLC and DiscoveryBound events, purchasing new saddles, rafts and ropes. More importantly, your continued support will open a new window for a child, teen, adult or family. Give online now – it's simple. Thank you for your support!
It has been an honor and privilege to serve as president of the National Alumni Board for the past three years. I encourage each of you to come back to the Ranches and be informed of all the good things happening with your local DiscoveryBound chapter. Please visit the A/U website, and if you are not a member of the A/U-DB Alumni Facebook Group, consider joining. Our Alumni Facebook Group offers information on upcoming events along with sharing alumni pictures and stories.
Looking forward to seeing you at the 60th Reunion!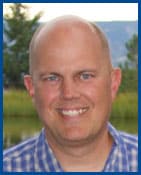 Richard L. Colarossi
Outgoing President, National Alumni Board (NAB)