With the spirit of gratitude and the Christ upon us this season, alumni may be looking for ways to reconnect with those cherished feelings from camp and A/U Chapters (DiscoveryBound). We can help! Give as much or as little time as you wish on your path to genuine connections.
5 minutes
A few hours
Make a long-term difference for future generations by including Adventure Unlimited in your estate plans as a member of our Summit Society.
Share with us a memory you love from an A/U Ranches or DiscoveryBound program for Zipline.
A long weekend
Interested in spending a weekend with like-minded people? Check out DiscoveryBound Outreach events for the latest weekend events scheduled near you. This includes teens, families, adults, 20s/30s – all ages!
One or two weeks
Come to A/U Ranches Christmas Camp (December 22-28, 2018); volunteer positions available, too (December 18-29).
Include us in your summer travels and join us at the A/U Ranches Family Camp for some biking, peaking, rafting, climbing and lounging; (June 20-26, 2019 and August 10-16, 2019).
Are any school-aged campers you know #infor19? Receive a retro pennant when you sign up early. A/U Ranches Youth Camp starts June 20, 2019. Jump in!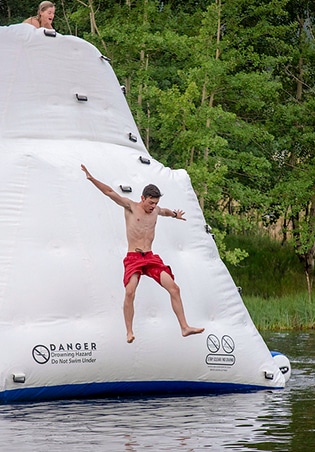 A season
Whether you have the skills, or just a lot of joy and willingness to learn, you can apply for a seasonal position at the A/U Ranches and 100 Elk Outdoor Center.
A year
Spend one academic year with 12 teens, helping them find their spiritual and moral bearings as a DB Compass Guide.
Four years
Volunteer as a class leader for the DB National Leadership Council (NLC). Lead 20 high school students through their spiritual search for servant leadership. Exciting travel included!
Find an NLC teen in search of a good role model and be his or her mentor.
As long as you feel inspired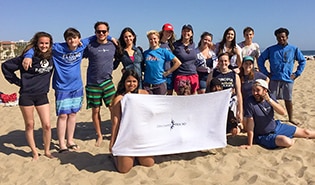 And there are a lot more ways to get involved! Explore them here.