Kevin P. Watters, C.S.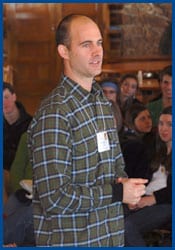 Our dear friend, Kevin Watters, passed away this year. He was an active volunteer in the Adventure Unlimited and DiscoveryBound programs. Through the years he spent countless hours with our teens as chief cook, camp director, and retreat leader, helping further their understanding of Christian Science through our many programs. More recently, Kevin was a co-leader for DiscoveryBound's National Leadership Council assisting Christian Science youth in their service work to mankind.
Kevin shared in his NLC bio: "I got involved with A/U and DiscoveryBound in high school, and it has had a huge impact on my life. I have worked at the Ranches, served as President of the National Alumni Board, and chaperoned many events. I'm thrilled to be part of the NLC Program…not only does it have a huge impact, but the class leaders seem to have as much fun as the teens."
Kevin will be greatly missed by his parents, Don and Sue Watters of Los Altos, his sister Gretchen of San Carlos, his beloved Bassett Hound Lucy, and many aunts, uncles, and cousins on the West Coast, as well as countless friends and colleagues around the world.
A memorial fund has been established in Kevin's name at the request of his family. Click here to donate in Kevin's name (scroll through the drop down menu under "Designation").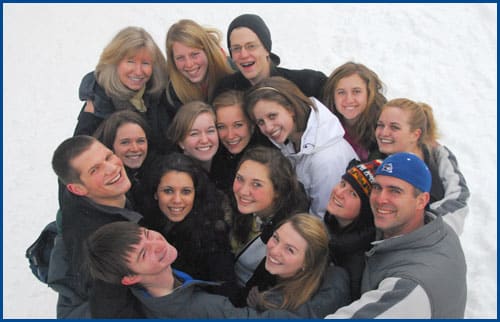 Harold "Hal" Harz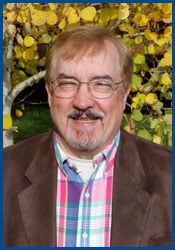 Hal Harz, a long-time member of the Adventure Unlimited-DiscoveryBound family, passed on earlier this year. Hal first attended A/U as a camper at Hi-Stampede in 1970. In the summer of '71 he was hired as a seasonal staff member to work with Nellie as one of her "kitchen storeroom boys," and the following two summers he served as a member of the Rafting Staff. After graduating from the Univ. of Illinois, Champagne-Urbana, he went on to serve as an A/U Chapter Advisor in the Chicago area. In 1979, Hal moved to Atlanta and became the Atlanta-area Chapter Advisor and later served as a board member of the DiscoveryBound Chapter, which he remained involved with.
As camper parents, Hal and his wife, Millie, sent all of their children to the A/U Ranches – Holly, Heather, Joe and Susan all were Sky Valley and/or Round-up campers; Susan went on to serve on staff and be a bunkhouse mom; Heather and Holly both attended Family Camp and Ski weekends; and Holly, having just completed her 13th year, has been a CIT, on Rafting Staff, bunkhouse head, and this summer Head of Waterfront. Hal and Millie attended the '90 and '93 staff reunions, and in 2008 Hal joined the Alumni Board, continuing to support the organization through committee work.
Hal will always be remembered as a gifted musician. He would often accompany a group of campers around the campfire on his guitar and banjo, and once at family camp famously accompanied his daughters along with Hannah Oyer singing The Lion King's "I Just Can't Wait to Be King."
Ever since Hal's daughters started rafting at camp, he repeatedly told his family that when the time came, he wanted his ashes to be scattered outside of his favorite place in the world in the Arkansas River. This past July, six members of his family made a trip out to the Ranches and, with Holly as their guide, had a perfect trip down the river while honoring Hal's wishes and commemorating a life well-served.
Hal will continue to live on in the hearts of all fortunate enough to have known him. He leaves behind Millie, his wife, daughters Holly and Heather, stepdaughter Susan and husband Stew, stepson Joe and wife Chassidy, along with four grandsons–Brendan, Brian, Wade, and Reid.
For those who wish to honor Hal, the family has asked that donations be made to Adventure Unlimited in his name. Click here to donate in Hal's memory (scroll through the drop down menu under "Designation").