Support our Mission
Over the past 60 years Adventure Unlimited has developed many valuable resources, yet none are as valuable as you! However you've chosen to interact with us in the past, you are certainly crucial to our continued success. Without you, we could not offer the programs we do for Christian Scientists and their families. It is with gratitude that we have compiled a list of ways you can stay or get involved with Adventure Unlimited.
FROM SUSAN
It was a pleasure attending a DiscoveryBound event as a practitioner. How exciting to see youth growing in their understanding of Christian Science and their relationship to God!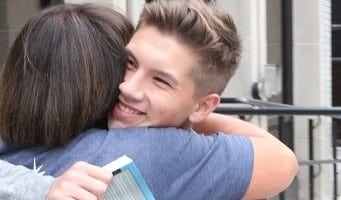 Adventure Unlimited needs you!
Many who have been part of the Adventure Unlimited experience or simply admire our mission and those we serve, want to know how they can be more involved in what we are doing today. There are a number of ways you can stay connected and support Adventure Unlimited and our programs. Some opportunities may even surprise you. We are extremely grateful for your involvement!
Ways to get involved
Participate
You, your family and friends are always welcome to attend our many fun and inspirational local, regional and national DiscoveryBound Outreach events. Or come join us for an exciting and uplifting getaway at any of our A/U Ranches programs.
Join Our Team
Between the Adventure Unlimited Headquarters, A/U Ranches and DiscoveryBound programs, we are often seeking new talent to help fulfill our mission. Positions include full time, part time and seasonal openings.
Volunteer
Looking to get involved but already have a job? Great! We have a number of opportunities for volunteer support at the A/U Ranches throughout the year and at DiscoveryBound events around the country.
Volunteer activities include, but are not limited to…
A/U Ranches – bunkhouse parents, kitchen and lodge staff, practitioners and nurses
DiscoveryBound – ambassadors
DiscoveryBound Outreach – chaperones, facilitators, chapter workers and practitioners
DiscoveryBound National Leadership Council (NLC) – class leaders, mentors, chaperones and practitioners
DiscoveryBound Compass – group guides, retreat practitioners and event hosts
Leadership Groups
Resources
Adventure Unlimited distributes and makes available to you, a variety of free publications. These publications are available to update you on the continued progress and needs of the organization. They are a wonderful way to stay connected with what Adventure Unlimited is doing and help spread the word to those who can benefit from our programs.
Donate
We rely on the support and generosity of alumni and friends to help us meet our financial needs each year. Please consider the many ways to give.
Share Your Stories
Sharing experiences with others is an important way of demonstrating the benefits of Adventure Unlimited programming. Please consider submitting your stories to us.
Social Media
You can stay current as well as help promote and support Adventure Unlimited by communicating with others through social media. Learn more about how you can get involved with this effort.
Photos
Cherish the Memories
There are many ways Adventure Unlimited and all our programs are "Opening Windows to God". When possible, we try and capture images of these experiences and share them with you! Our Photo Gallery provides links to photos and slideshows of special memories that you can view and enjoy year round.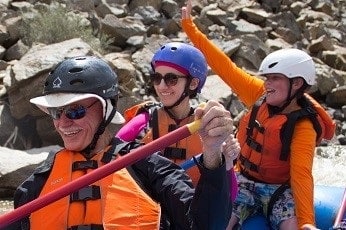 Videos
Christian Science in Action
We know it's not always possible to attend our programs, so we're bringing our programs to you! The Adventure Unlimited Video Gallery includes footage from a variety of events. We invite you to browse the channels, albums and files to get a glimpse into how we are "Opening Windows to God" for those we serve.