Alumni: Are you missing your A/U Ranches and DiscoveryBound (DB) friends? Are you cherishing memories from last year, 10 years, 20 years ago? Whether you have a little time or more, there are ways to reconnect with the experiences and people you love – and make new ones.
Here are some ideas:
5 minutes
Find fellow alumni friends in the A/U-DB Alumni Facebook Group. Join
Help a child get to camp with a monthly gift; become an Adventure Partner. Give
Tell an 8th-grader you know about the DB National Leadership Council; application form opens August 10. Learn more
A few hours
Establish your legacy and support future generations by including Adventure Unlimited in your estate plans as a member of our Summit Society. Find out how
Write about a memory you love from an A/U Ranches or DB program for Zipline – it may inspire others. Start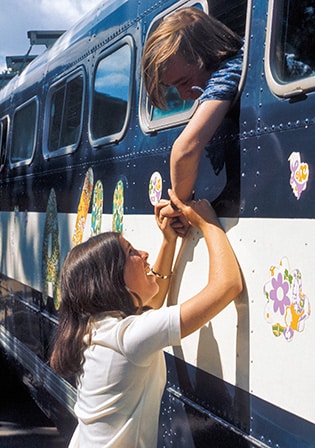 A long weekend
Dig into the topic, "God Giveth Us the Victory," during Bible Study at the beautiful A/U Ranches (November 1-5). Register
One week
Bring your crew to the A/U Ranches' Family Camp for some biking, peaking, rafting, climbing and lounging; there are just a few spots left (August 11-17). Register
Reunite with a beloved horse – and fellow corral alumni – at the A/U Ranches' Wrangler Reunion, held during Adult Mini Camp. Not a wrangler? We have plenty of non-corral activities for everyone (August 20-26). Register
Come to Christmas Camp at the very special, delightful A/U Ranches; volunteer positions available, too (December 22-28). Register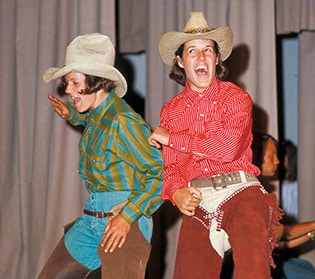 A season
Bring your expertise – or simply enthusiasm for learning – to a seasonal position at the A/U Ranches. Openings are still available at Family Camp and Mini Camp this summer and at the 100 Elk Outdoor Center this fall. Apply
A year
Take a dozen teens through one academic year of finding their spiritual and moral bearings as a DB Compass guide. Learn about it
Four years
Shepherd 20 high school students through an in-depth servant leadership education as a class leader in the DB National Leadership Council, filled with conversations, travel and growth. Learn about it
Mentor one teen in the DB National Leadership Council. Learn about it
As long as you feel inspired
Apply for one of our full-time positions in DiscoveryBound and Marketing. Check it out
Support your local community as a DB chapter worker or ambassador. Volunteer
Looking for something else? Here are more ways to get involved.