By Chandler Morehardt
Hello alumni!
I'm so grateful for the recent opportunity to join Adventure Unlimited in the newly created role of enrollment manager. I've enjoyed working overseas in recruitment for the last four years and am looking forward to combining that skill set with my passion for our programs. My summers at the A/U Ranches and learning experiences through DiscoveryBound's (DB) National Leadership Council and Outreach programs have played a big role in my life.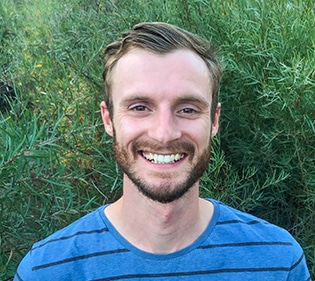 This position was the result of our desire to broaden our constituent base and has been a part of Adventure Unlimited's 2022 Strategic Plan. After much prayer and discussion, a generous donor saw the need for this role and funded the position. I'm looking forward to seeing this idea unfold and being a key part of our efforts to increase enrollment.
So what am I going to be doing? Great question! We've found that families are challenged with choosing among many activities. My job is to share and answer questions about the experiences children have in A/U Ranches and DiscoveryBound activities. A staff member dedicated to enrollment full time gives us more bandwidth to take a fresh approach to our current strategies.
Broadly speaking, I'll be able to travel to more locations – including to where you are – and have time for phone calls in order to give individual attention to both current and new participants. I'll also cultivate new clients for the Events side of the 100 Elk Outdoor Center, such as corporate groups and weddings, which will make use of our facilities during the quieter months.
One particularly insightful project was contacting folks who came to Youth Camp in 2016 or 2017 but did not return in 2018. We discovered a trend: increasing demand from high school sports. After brainstorming some ideas with our National Alumni Board, we're happy to announce we'll have support from the strength and conditioning coach at Principia College to help us design training plans for families with serious athletes. We've already seen progress with one family who wasn't going to return due to summer sports camp; after discussing how we could meet their needs, they've decided to come back next year. This opportunity can open the door for many high school students to attend Youth Camp in the summer, so be sure to tell your friends!
Another area we'll be expanding on is camp shows/gatherings. The enrollment team of Alison Peticolas (Ranch director), Linda Clarke (enrollment coordinator) and I are planning to visit nearly 20 locations, many of them new areas we haven't been to before. We'll be sharing our winter travel schedule soon, and I would love the opportunity to connect with you if we're coming to your area or if you'd like us to visit.
In addition to hosting gatherings at churches following Sunday services, I'll also be available to meet with families one-on-one throughout the rest of the weekend or week if they can't make it to the gathering. And because I'm based at the A/U Ranches, I can even video call families to give them a virtual tour!
I hope to hear from you about any families in your area you think might appreciate knowing about what we offer. We really do have programs for all ages and would love to see all of you enjoying them!
Call (888.416.7348 x148) or email Chandler to find out what's possible for your community.