Investments in the future of Adventure Unlimited through its Bridges to the Future Campaign have now reached 98% of the $16.5 million goal. In particular, progress has been made in two areas at the A/U Ranches and in DiscoveryBound.
New Hub Construction
Generous donors have brought the Campaign to within $169,500 of the $250,000 needed to furnish and landscape the new administrative building at the A/U Ranches and repurpose the current Hub. The new building will be located on the former tennis courts, just across the road from the current Hub.
Watch facilities director Drew Heimerl at the building site, talking about what's ahead:
Click here for photos of the new building's plans and progress at the site.
DiscoveryBound Endowment Fund Challenge
The DiscoveryBound community has come together to raise $837,755 for the DB Endowment Fund, leaving just $162,245 to meet the $1 million goal. This endowment fund will allow DiscoveryBound to continue providing transformative year-round programming to Christian Science youth, families, adults and their friends for generations to come.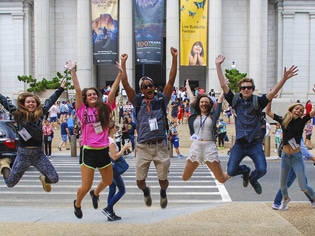 If you'd like to help us reach our goals for the A/U Ranches' new office building or the DiscoveryBound Endowment Fund, you can make your gift here:
Thank you!