Two recent donations – a planned gift and an outright gift – have raised the total of Adventure Unlimited's Bridges to the Future Campaign to within $3.7 million of its $16.5 million goal.
"It was important to me to be able to do something of a lasting gift to Adventure Unlimited that would make a difference," says Anabeth Cox, a former trustee, who set up a long-term planned gift that benefits the organization. "I believe in what is going on. I believe that it can make a difference and is making a difference, and I want it to continue to do so as long as possible."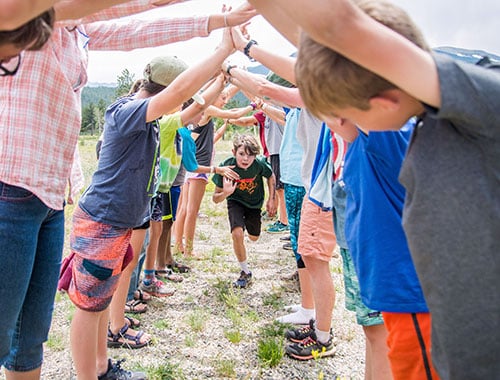 Mary McVay's generous outright gift has significantly strengthened the General Endowment Fund, which contributes to Adventure Unlimited's ability to serve Christian Science youth, their family and friends far into the future. When asked why she chose to support Adventure Unlimited, she pointed to the impact on her family.
"I've had children and grandchildren go to camp at the A/U Ranches for years," Mary says. They've also participated in DiscoveryBound (DB) Outreach activities and DB's National Leadership Council (NLC). "I feel the National Leadership Council is an important project for the Christian Science movement."
Reaching the $16.5 million goal will put Adventure Unlimited in a sustainable position to provide inspiring activities grounded in Christian Science for generations to come.
Click here to learn more about the Bridges to the Future Campaign.