Meet the Alumni Team
The National Alumni Board (NAB) is composed of volunteers from the Adventure Unlimited Alumni Association and come from all over the United States. Feel free to contact them to find out what activities may be taking place in your region or to discuss how you can get more involved. They would love to hear from you!

National Alumni Association
Did you know you might be a member of the Adventure Unlimited Alumni Association? In fact, anyone who is an Adventure Unlimited alum is automatically enrolled in the Alumni Association. The National Alumni Board oversees the Alumni Association and helps to make sure the Association continues to follow its purpose.
Alumni Association Purpose: to keep alumni in touch with the work and progress of Adventure Unlimited so that they may aid the organization and its work in the Christian Science community throughout the world. In addition, the intent of the Association is to renew and strengthen the member's fellowship with all those who have loved and supported Adventure Unlimited through the A/U Ranches and/or DiscoveryBound since its inception.
National Alumni Board (NAB)
Ed Gondolf
Chair
Evergreen, CO
Email
Lane Brown
Vice Chair
San Diego, CA
Email
Sarah Andrews
Secretary
Alton, IL
Email
Joy Anderson
Duluth, GA
Email
Val Anderson
Foster City, CA
Email
Steve Chitwood
Castle Pines, CO
Email
Jennifer Dale
St. Louis, MO
Email
Jennifer Franklin
Lakewood, CO
Email
Skip Franklin
Fallbrook, CA
Email
Glenn Grow
Chesterfield, MO
Email
David Kurtz
Glenview, IL
Email
Doug Moser
Buena Vista, CO
Email
Karen Ostler
Porter Ranch, CA
Email
Wynne Pecheck
Sherman Oaks, CA
Email
Tim Potter
Ocala, FL
Email
Rodger Sheehan
Steamboat Springs, CO
Email
Mark Strickland
Rancho Santa Margarita, CA
Email
Holly Valentine
Willimantic, CT
Email
Bill Webster
Ballwin, MO
Email
Leslie Welles
Virginia Beach, VA
Email
Youth Camp at the A/U Ranches
Our experiences change lives. At the A/U Ranches you'll find a Christian Science atmosphere with staff dedicated to helping you see the role God plays in your life. Each program and activity is designed to help you break through limitations, reach your goals, and see God in action.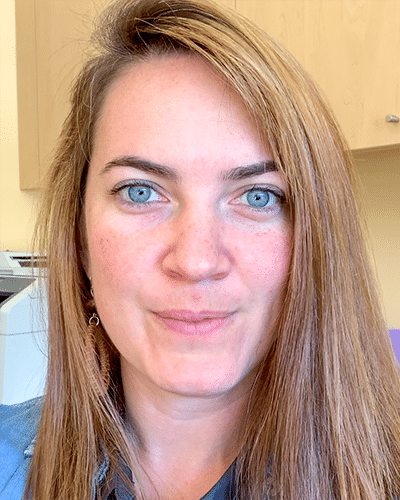 Featured Alumna
Val Anderson
Val found Adventure Unlimited right after graduating from college and said she'd "met her people." It set a foundation for her spiritual career of endurance, unlimited thought, joy, adventure, and that, to God, all things really are possible. This has proven critical to draw on daily in her high-intensity job working at Tesla Energy. She's grateful to continue to meet unlimited heroes through her involvement with the Adventure Unlimited alumni community. Remarkable people.