By Gina Lindquist-Bailey, Executive Director
It's hard to believe we're well into 2023! All of us are excited about what's ahead: new staff in place, new programs on the horizon and, as always, new opportunities to see God's unfoldment of every idea.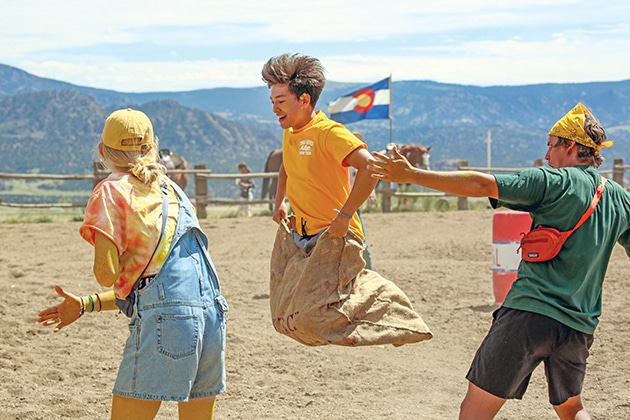 We're jumping for joy that Youth Camp is just around the corner!
As a part of our preparation for each year, we choose an idea on which to focus our prayers. In 2023, we selected this verse from 1 Peter (ESV):
 As each has received a gift, use it to serve one another, as good stewards of God's varied grace: 
This idea of humbly and gracefully ministering to others with love and compassion has inspired our staff to serve more deeply this year. In fact, we're already seeing it in our programs. 
Here are a few highlights from the last couple of months and a preview of what's to come:
Christmas Camp. We welcomed families from across the country for a celebration of the Christ during Christmas at the A/U Ranches. Here's what one individual shared:
Christmas this year was unencumbered with materiality, greed, stress – only goodness surrounded our thought and being. Thanks to your generosity, my two young girls ignited their spark of a lifelong flame at [the A/U] Ranches. They saw mountains for the first time, felt love and encouragement at every activity and, most importantly, they started to talk about God as real and present Love in their lives. On the drive home they each suggested prayer as a solution to different challenges that we faced. This was truly a Christmas gift that will last a lifetime for us.
All Class Retreat. DiscoveryBound's (DB) National Leadership Council (NLC) celebrated the graduating classes of 2023 at the annual All Class Retreat, held at Principia College in January. In addition, Congressional Award winners, including seven gold medalists representing 1,900+ hours of community service, were honored.
Ignite. A DB Outreach program for 18- to 22-year-olds, Ignite, completed its pilot program in the fall and launched its inaugural group this spring. As a result of their first call, the group planned weekly Bible Lesson study sessions and a "points of progress" component, where participants set individual goals for themselves.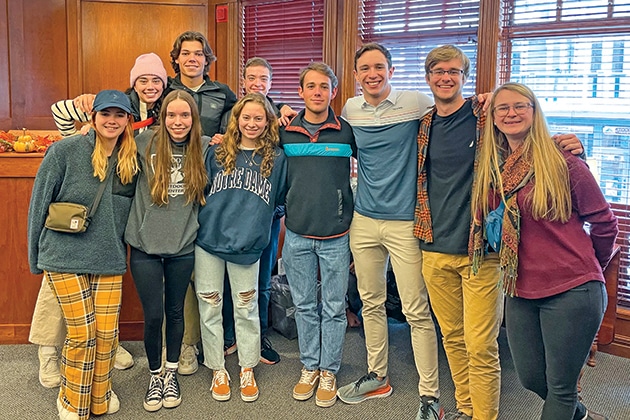 The pilot DB Ignite group held their retreat in Park City, Utah.
Chicago National trip. DB Outreach continues to offer in-person and online programs. Join 7th- to 12th-graders and adults on separate tracks in downtown Chicago over Memorial Day weekend to explore the sights of the city, participate in inspirational discussions and have fun. Register
100 Elk. Our secular program at the A/U Ranches is exploring corporate offerings and has been thrilled to re-establish relationships with more local schools. Its spring outdoor education season runs through May.
Summer programs. We're excited to welcome folks to the A/U Ranches and in DiscoveryBound programs. Through DB, NLC will head out for their summer experiences, a Compass retreat will coincide with Annual Meeting in Boston and Outreach events continue. And of course, we can't wait to see you during our A/U Ranches camp programming for all ages.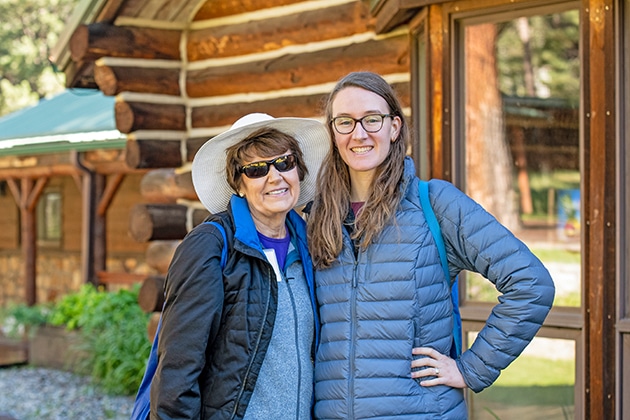 Mini Camp (August 20-26) is an opportunity for adults to play in the outdoors, too.
Board of Trustees. We hosted our annual trustee meeting in late February, where we welcomed in new board members China Gorman and Steve Creighton. The time together was focused on staff reports, trustee committees and strategic planning.
In the months ahead, we'll also be working on our next strategic plan. We'd love to invite you into a conversation on what 2030 will look like. Solicitation of your thoughts may be in small focus groups, individual conversations or survey feedback. If you don't hear from us in one of these ways, please email us with your ideas for the needs of the broader Christian Science community and the best way Adventure Unlimited can meet those needs. Michael Brown, the incoming executive director this summer, looks forward to engaging with our alumni and hearing from you!