Zipline catches up with alumni from the A/U Ranches and the A/U Chapter program (now DiscoveryBound Outreach).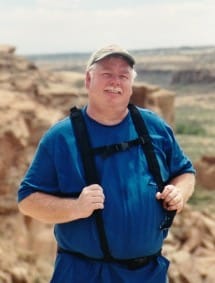 Clark Gray
Clark attended Sky Valley Ranch as a camper 1966-1970. In 1971, he was in the Conquerers program and worked in grounds maintenance. He also worked as kitchen staff with Nellie Determan for two winters. "The summer of '74 I came to the Ranches a month early and was privileged to work with Dave Martin and Squeeze for a month getting the camps up and running," Clarks says. He spent the rest of the summer as a Mountaineering counselor up at Round-Up.
After leaving the A/U Ranches, Clark joined the U.S. Air Force for four years. He then studied Russian Studies and International Security at the University of New Mexico. In 1985, Clark joined the Albuquerque Fire Department, retiring in 2006 as a Battalion Chief. Since then, he has spent as much time as possible in the mountains and enjoys astronomy and playing jazz guitar. He and his wife of 18 years, June, have a daughter, Niki.
"The Ranches have always been the foundation for my life, and the wonderful people I have met there my inspiration," Clark says.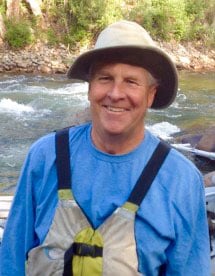 Tim Terry
Tim worked at the A/U Ranches for several summers in the early 1970s as a member of the outdoor work crew, where he met lifelong friends such as Rich Asher and Blake Rodman. More importantly, he says, the Ranches are where he met his "true love," Laurel Muscat. They were married in 1976 and moved to the Carson City, NV in 1978 after finishing their studies.
For most of Tim's career, he worked as a prosecutor in the Nevada Attorney General's Office; Laurel worked as a teacher and school administrator. They raised their children, Jon and Allison (who is currently program supervisor for the DiscoveryBound National Leadership Council), now in Chicago and Denver, respectively. They have three grandchildren.
"Laurel passed about a year ago, so it's just me holding the fort with the dogs and cat," Tim says. "Any and all are welcome if you're ever in the area."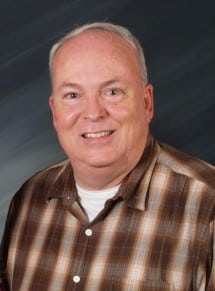 Scott Harrison
Scott was a part of the A/U Chapters in Southern California from 1967 to 1972, starting in high school and into his early college years. He also participated in one-week programs at the A/U Ranches in 1969, 1970 and 1973. From 1978 to 1979 he served as a chapter advisor.
Scott's lifetime love of photojournalism started in 1970. His first (unofficial) photography project was documenting numerous A/U Chapter events around Southern California. Some of his favorites included Rose Parade Float decoration, Disneyland night with thousands of A/U Chapter attendees, and the 1972 Navajo Reservation summer program.
In 1973, Scott transferred to Cal Poly San Luis Obispo, graduating in 1975. His journalism internship was with The Christian Science Monitor.
Scott worked at newspapers in California, Florida and Massachusetts. Recently he retired after 25 years with the Los Angeles Times. For the last five years he ran the newspaper's popular "From the Archives" blog.
Recently, Scott attended the 60th Reunion at the A/U Ranches, which highlighted a 4000-mile, 4,000-photograph road trip from Southern California to Nebraska and back. He plans to start a new photography blog and also began volunteering at the local library, working on (what else!) their photography collection.
Scott and his wife, Kathie, are the proud parents of a daughter and two sons.
Alumni: We want to know what you're doing! Email [email protected] with your name, maiden name (if applicable), how you're connected to Adventure Unlimited (programs, staff, etc.) and what you've been doing.
Wondering about other alumni? Let us know who you'd like to know about! Email [email protected].