Zipline catches up with alumnae of the A/U Ranches, including the 100 Elk Outdoor Center: Lydia (Perez-Carpenter) Feldman, Sam Hopple and Karlin Krishnaswami.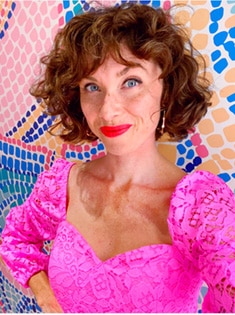 Lydia (Perez-Carpenter) Feldman 
Lydia first arrived at the A/U Ranches in the summer of 1998 as a Round-Up camper. From the moment she stepped off the bus, she fell in love with the entire experience: that breathtaking view from Valerie Lodge, the mountain adventures, the dynamic sense of faith and the lifelong friendships. Over the next seven summers, she returned as a staff member.
One of her many incredible memories includes co-hosting the Sky Valley talent show, thinking up funny games and songs for her Waterfront program, canoeing at dawn on Turquoise Lake and watching the fireworks in Leadville and the hot pink sunsets over deep purple mountains.
She also pioneered the first site-specific theatre program in 2005 for both camps and loved watching Shakespeare be spoken from all corners of the grounds.
After working at Youth Camp and the 100 Elk Outdoor Center, Lydia spent five years acting in New York City and traveling with various theatre projects. She met her husband at an audition before traveling to Ecuador for two months for an international theatre gig with him. Following her theatre days, she and her husband moved out west to California, where she later opened The Pilates Parlor in Oakland.
She now loves her life in the hills of Northern California, where she lives with her husband, Jeremy, and her two little kids, Emilia and Levi. Oh – and lots of chickens, ducks and goats. 
She is a pleasure and intimacy coach for women, helping them come alive in their bodies, love their lives and create their most vibrant relationships. 
Since she just moved to the Sierra Foothills, the dusty pine tree mountain air serves as a daily reminder of her blissful, playful summers spent in Colorado.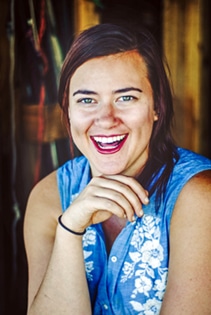 Sam Hopple
Sam has a rich history with the A/U Ranches. Her parents met there in the 1970s and passed their love of the Ranches down to her. Sam is a Colorado native and spent her summers as a mountaineering, corral and rafting camper starting in 1999. She was a CIT in 2007, and spent several summers on corral and 100 Elk staff while in college. Her last year on staff was spent as the Buckaroos program head, and she has participated in several adult programs since. 
Sam has abundant gratitude for the spiritual growth, lifelong friendships, bonds with horses, limitlessness, practical skills and unconditional love she has gained from her time at the A/U Ranches. "There is nothing quite like being part of the A/U Ranches family," she says. "It always feels like home. "
In 2012 Sam graduated from Richmond University in London, UK, where she received a bachelor's degree in art, design and media with a minor in creative writing. She completed a gallery and special events internship at Anderson Ranch Arts Center in Aspen/Snowmass, Colorado, in 2014 and relocated to Portland, Oregon, to serve as the exhibitions coordinator at Disjecta Contemporary Art Center. Sam began a collaborative roving curatorial project with her colleague, Taryn Weins, called S/PLI/T Projects, which had a successful year-long run showcasing two-person exhibitions of emerging artists in established and alternative art spaces. 
She moved on from Disjecta and ran the galleries at Oregon College of Art and Craft for three years. While in Portland, Sam was able to curate several exhibitions independently, most recently in Los Angeles at Los Angeles Valley College. Hopple also co-founded 60 Inch Center, an online arts writing publication highlighting contemporary art in the Pacific Northwest. 
Sam left Portland in 2019 and is currently pursuing her master of fine arts in criticism and curatorial practice at Ontario College of Art and Design in Toronto, Canada. She is in summer semester, and is back in Colorado completing a residency at Anderson Ranch, this time as a visiting curator. Sam is very grateful to have a tangible educational opportunity while many are completing their studies virtually. 
She is producing an exhibition of works from documentary photographers called Essential Images that will be launching early August, while doing her own research towards her graduate thesis.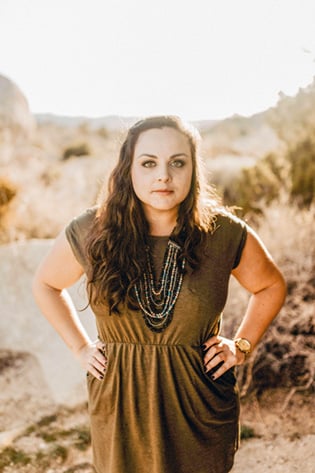 Karlin Krishnaswami
Since 2003, Karlin has been at the A/U Ranches for 11 summers, and says it "feels weird" not to be there this year. "[The] A/U [Ranches] was always the place where I tried new things, faced fears and got to play, unencumbered," she says. Though she's adopted these practices into her everyday life, her time at camp gave her courage to try. 
It also inspired her to pursue a master of science degree in outdoor education at The University of Edinburgh in Scotland, which came in handy while working four seasons at the 100 Elk Outdoor Center. 
Karlin has been both a camper and counselor in rafting, mountain, corral and art programs. In 2018, she was one of the cooks and says she'll always joyfully accept any invitation to work for the A/U Ranches' executive chef, Matthew Leon (if available). 
She's since moved away from working in the outdoors and has used the skills gained working at camp and pursuing her master's degree in different areas. Karlin is currently co-producing a documentary film called "Lucky Milo" about her friend Milo, his service as a lance corporal in the Marine Corps, and his battle with mental illness upon returning from Afghanistan. Another A/U Ranches alumnus, Chris Dale, served with Milo and was interviewed for the film. 
In addition to working in film, Karlin is building a mentorship program and does photography as a hobby, sharing it on her Instagram account (@thewanderingswami) and selling prints and sweatshirts featuring her photographs – including quite a few from Colorado.
Karlin loved her time in Buena Vista and always looks forward to being back in the valley. "It's rejuvenating and refreshing," she says. "Camp is such an important place for personal and social development, exploration, goofiness, inventiveness, playfulness and technical skills gains. It's an escape from everyday responsibilities and stresses. That's what I've appreciated about my time at the A/U Ranches."
Where are you now? Let us know!