Zipline catches up with the newest members of the National Alumni Board: Jennifer Dale, Karen Ostler, Rodger Sheehan, Leslie Welles and Joy Anderson.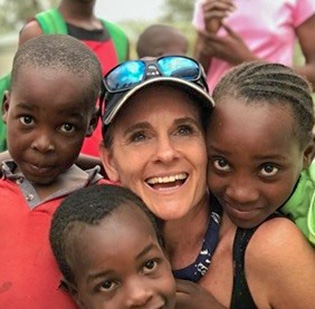 Jennifer Dale
Adventure Unlimited's programs have been home for Jen from the time she tagged along as a kid while her parents led an A/U teen chapter in California, to inspiring summer and winter programs at the A/U Ranches both as a child and with her own family.
What's most meaningful to her are the 13 years she was part of the DiscoveryBound (DB) team serving as western regional manager and then DB National Leadership Council (NLC) director. Nurturing community in the field is her passion – through the DB events and chapter work she supported, building all aspects of the NLC family, and several experiences helping shepherd TMC Youth and Church Alive summits. Being part of the NLC program's development is her highlight, and she continues to witness and celebrate the beautiful impact of this program on the lives of its teens, mentors and families.
Jen lives in St. Louis with her husband, Bill, and has been dean of girls at Principia Upper School the past three years. She loves her daily view of students' spiritual and character growth and the added perk of continuing to help chaperone transformative student trips. Her husband and three grown children – Chris, Ariana and Wyatt – have each loved their A/U Ranches and DB Outreach and NLC experiences. Her older two were on staff at the A/U Ranches and her husband is about to finish a four-year stint as an NLC class leader. The family looks forward to coming home again for yet another Christmas Camp at the A/U Ranches this year!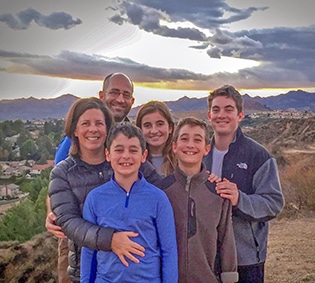 Karen Ostler
Karen lives in Los Angeles with her husband, four children and three dogs. While never a camper during her youth, Karen ensured her children were able to participate in Christian Science camp. All four children have been a part of the A/U Ranches for the past two summers. Her two older children have served as CIT, counselor and program head at Sky Valley. Her younger two children enjoyed their first-year camping experience so much that they demanded to attend all three sessions this past summer.  They're still not worn out and can't wait for next summer! All four children have a deep love and appreciation for the Christian Science community and their experiences at the A/U Ranches, and Karen shares this same love and appreciation.
Karen earned a BA in business administration from Principia College. Following graduation, she worked for The Mother Church in a number of different capacities. In 2004, she stepped away from her responsibilities at The Mother Church and focused primarily on homeschooling her children. Her two older children attend Principia College, and her two younger children pursue independent study as middle and elementary school students.
This past summer was Karen's first time at camp (as a bunkhouse parent), though she recalls participating in local A/U chapter activities while she was in high school in Los Angeles. She's excited that these roles qualify her as an alumna.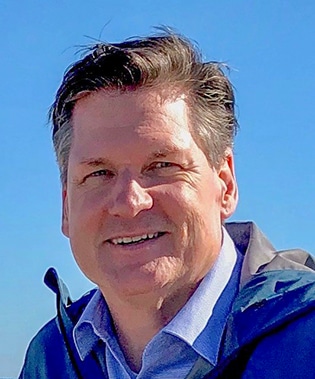 Rodger Sheehan
Rodger has three kids – Harrison, Cameron and Kiersten – who include former campers and former/current staff plus staff trainers, as well as a DiscoveryBound National Leadership Council graduate. His wife, Ingrid, has been part of the A/U Ranches food service staff since 2012. Along with his whole family, he's been a Christmas Camp staff member for the past five years and a Family Camp staff driver for three years.
Rodger is an alumnus of Principia College. He and Ingrid raised their family in and around New York City, but recently became Colorado residents in Steamboat Springs. Currently Rodger is a printing company professional, working as director of global accounts for ABC Imaging in Denver. He's "a huge fan of Adventure Unlimited," he says.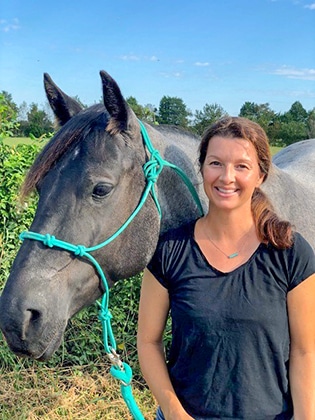 Leslie Welles
Leslie's first experience at the A/U Ranches was at Family Camp in the 1980s. She remembers a lovely corral staff member who took her under her wing and allowed her to participate in the corral program every morning and afternoon! She has always had a passion for horses, so it was only natural that she participate as a camper in the corral programs at Sky Valley and Round-Up ranches, and to return again for three summers on the corral staff at Sky Valley.
It was during her summer attending Round-Up that she first became aware of the Principia schools, and decided that she wanted to finish high school at the Upper School. She went on to attend Principia College for two years before deciding to pursue a career in the equine industry. Leslie transferred to Cal Poly in San Luis Obispo and graduated with a degree in animal science and a concentration in equine reproduction. She managed a quarter horse breeding ranch in California for several years before she married her husband, Scott, a Navy pilot, whom she met at the A/U Ranches while working together one summer.
After seven moves in 15 years, they currently live in Virginia Beach, Virginia, with their two daughters, Riley and Emersyn. Leslie spends as much time as she can riding her quarter horse, Blue, and loves yoga and painting. Leslie, Scott and Riley most recently spent the last two summers at Family Camp, and they are already signed up with Emersyn for 2020!
Joy Anderson also recently joined the National Alumni Board; read her April 2016 profile here.