Zipline catches up with alumni of the A/U Ranches and DiscoveryBound – Andrew James Bowen, Kevin Valentine and Mary Jane Winquest – as well as Adventure Unlimited's newest trustee, China Gorman.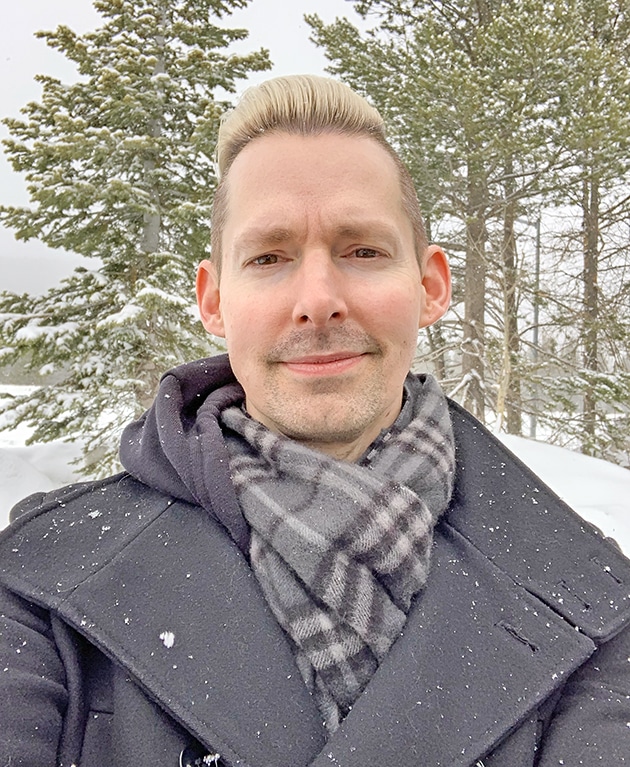 Andrew James Bowen
Andrew James Bowen
Growing up in Littleton, CO, Andrew was grateful to spend every summer (and the occasional snowy Christmas) at the A/U Ranches. Shortly after turning 13 years old, Andrew and his family relocated to Boston, MA. A few years later, Andrew graduated from Principia Upper School and returned to Boston to work at The Mother Church.
While living and working in Boston, Andrew recorded two albums for The Christian Science Publishing Society titled "Somewhere to Begin" and "O Holy Night."  Those albums feature loved hymns from the Christian Science Hymnal in a modern music setting.
Andrew took his love of music to Los Angeles, where he pursued a career as a professional bassist and music producer, working with such artists as Miley Cyrus, Demi Lovato, Kesha and Karmin, and performing on The Tonight Show, Late Night with Seth Meyers, Jimmy Kimmel Live, Good Morning America and many others.
Currently, Andrew works as an audio mixer for NBCUniversal, working on such TV shows as Access Hollywood, E! News and various Peacock streaming shows.
A life-long Christian Scientist, Andrew's love for the movement inspires him on a daily basis. And as an Adventure Unlimited alumnus, the A/U Ranches (and "Whither" in particular) will always hold a special place in his heart. Andrew is so grateful for what the CS summer camps provide to young Christian Scientists, and for wonderful memories he has as a camper.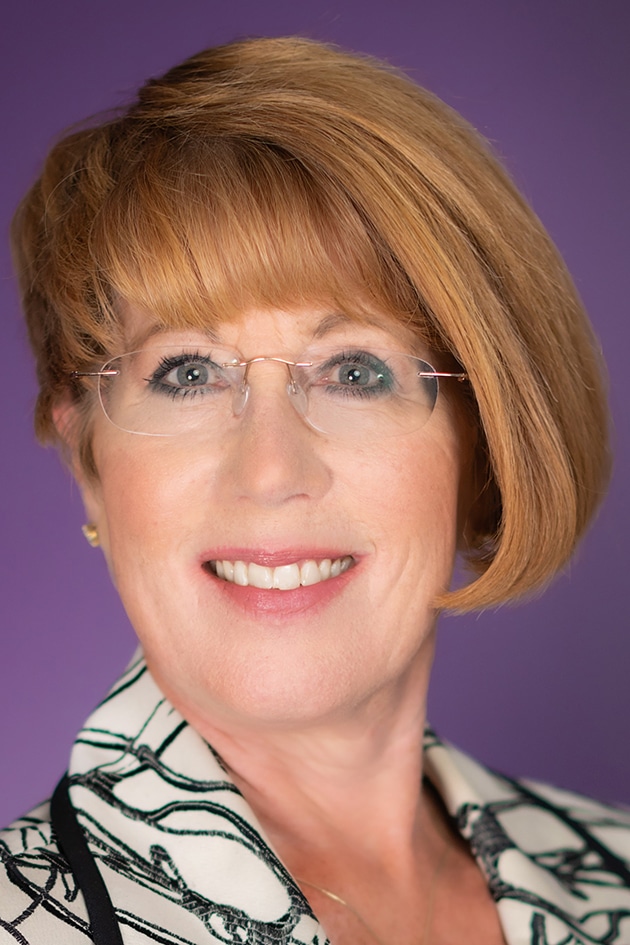 China Miner Gorman
China Miner Gorman
China is starting her second term of service on the Adventure Unlimited Board of Trustees. She's grateful to see the growth in the organization since leaving the board in 2008 and is happy to be back. 
China is semi-retired and focusing on nonprofit board service, as well as start-up advisory roles in the human resources technology sector. Previously she held CEO and president positions in the global HR consulting sector.
She was introduced to Adventure Unlimited through her husband, I.J., who spent several summers and winters on the work crew at the A/U Ranches. True to Cap Andrews' intent, he became a committed Christian Scientist through his experiences at camp. Many of the relationships he established there blessed him through his life. And Cap Andrews was an incredible force for good in his growth as a man and a Christian Scientist. China says, "How could I not love Adventure Unlimited?"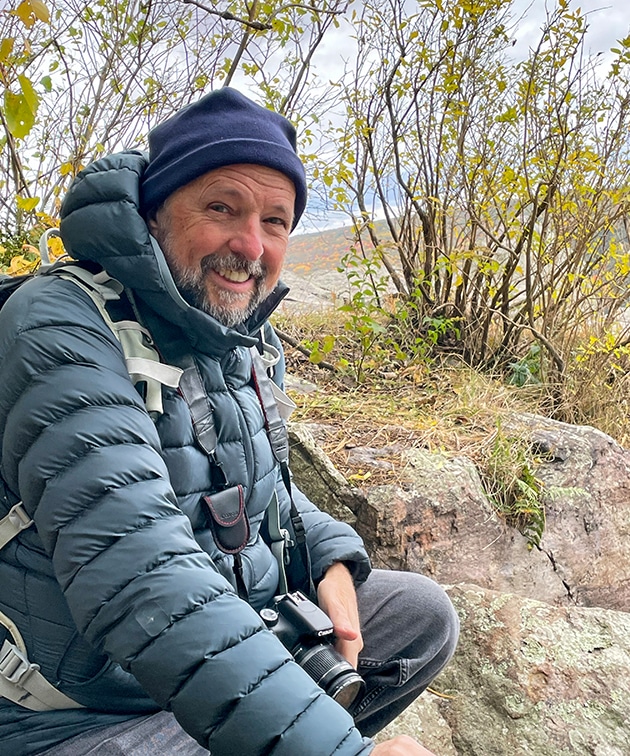 Kevin Valentine
Kevin Valentine
Kevin was a camper in the High Stampede programs at the A/U Ranches for three years back in the 1970s. His Nassau County A/U chapter went by charter bus to and from Long Island, NY, to these one-week sessions, stopping in Washington, D.C., Philadelphia, Chicago, Denver and Principia on different occasions. While there, of course, he enjoyed climbing fourteeners, rafting, rock climbing, horseback riding and so on. The highest point on Long Island is around 400 ft, so this was definitely high adventure. 
But, of course, it was the friendships with like-minded teens that made all the difference. Sharing a loving, Christian Science atmosphere with a camp full of kids and staff is a life-affirming experience.
Today, Kevin is a graphic design and animation professor at North Central College in Naperville, IL. He also creates art and music on various themes (but does not still play "Stairway to Heaven" at camp talent shows like in the mid-1970s) in a variety of media and performative genres. He and his wife, Mary, enjoy camping, hiking, kayaking and visiting national parks. 
They have gone back to visit the A/U Ranches when their son, Rigel, and daughter-in-law, Holly, were working. The Ranches were as beautiful and peaceful as ever!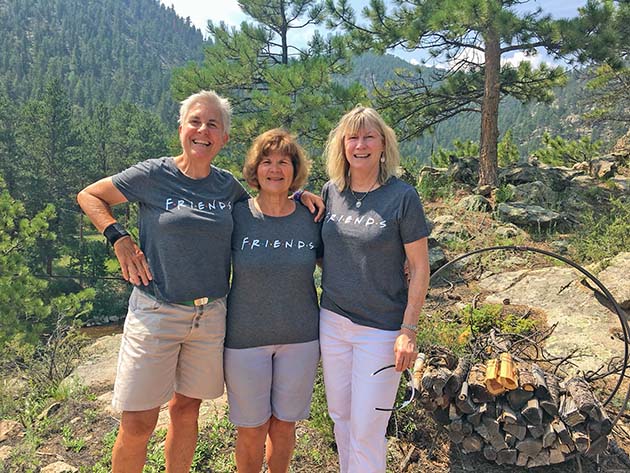 The three musketeers from 1982, back together again in 2021 (left to right): Vicki Gorman, MJ Winquest and Jennifer Franklin
Mary Jane Winquest
Mary Jane (MJ) hopped on a bus along I-80 in Nebraska generously provided by A/U Ranches supporter Dave Hoffmann to begin her Adventure Unlimited experience 52 years ago, as she joined others from the Midwest heading to Buena Vista, Colorado. Tuck Spaulding was her first camp director, and her activities and friends at Sky Valley and Round-Up ranches helped her "see the light." She still wears those cowboy boots her mom bought for her when checking off the camp shopping list and remembers ironing on her name tag inside all of those camp clothes.
When MJ moved to Denver in 1981 after college, Cap Andrews helped her get a job at Adventure Unlimited headquarters, where she had a blast working with Tim Potter to support chapters, training, professional field worker retreats and the Youth Exchange Program. She followed Tim's move to Ranch Director in 1982 and loved being in the Hub, meeting more wonderful people and working alongside the mice most evenings. The A/U Ranches initiated the bunkhouse mom and dad program that summer.
In 2004, MJ joined Adventure Unlimited again, working alongside Peter Van Vleck to direct marketing and communications efforts to support all programs, build enrollment, launch rebranding and promote a new fundraising arm – Adventure Unlimited/DiscoveryBound Foundation. She helped produce the 50th Reunion and worked with staff members, National Alumni Board and A/U Ambassadors to complete 8,500 calls, resulting in 12,000 updates to alumni records and finding 200 lost sheep. She also updated Opening Windows to God, adding "Part 6: Renewing The Legacy."
MJ has returned to the A/U Ranches for many events and always gets a kick out of being back in J Cabin at Sky Valley and Ponderosa at Round-Up. She has benefited from the Bible Study workshops and adult travel events, and was very fortunate to be an adult mentor for a DiscoveryBound National Leadership Council graduate.
MJ has been blessed by many associated with Adventure Unlimited over the years, who have been shining examples of Christian Science in action. 
Besides Adventure Unlimited, her career has included brand management, communications and marketing roles for national organizations in education, real estate, print and broadcast. She recently retired from Nebraska's public broadcaster (PBS and NPR) and spends time in both Nebraska and Colorado.
Where are you now? Let us know! Email [email protected].