Zipline catches up with new National Alumni Board (NAB) members Howie Bay, Lindsay Richards, Brian Simpson and Lyssa Winslow, as well as Adventure Unlimited's two newest trustees, Rob Collier and Steve Creighton.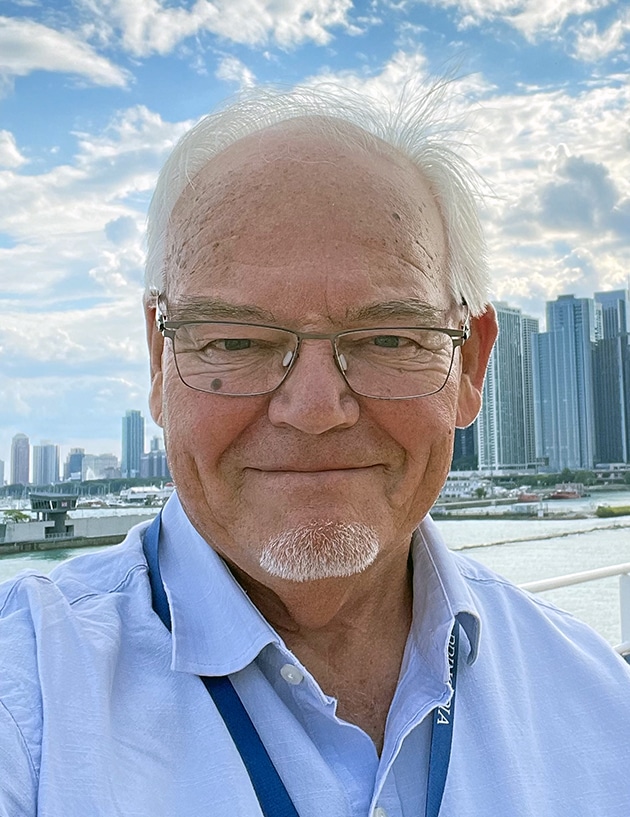 Howie Bay
Howie Bay
Howie's connection with Adventure Unlimited began almost 60 years ago in the summer of 1964, when he was 12. Some of his favorite memories are competing in the rodeo at the old rodeo grounds and climbing Mt. Princeton. Later, he attended a College Stampede and eventually worked as a cabin counselor at Round-Up Ranch. More recently, Howie has helped at the A/U Ranches as a driver for the rafting, mountain biking and Christmas Camp ski programs.
Howie's wife, Gail, and daughter, Ashley, are also longtime contributors to Adventure Unlimited. Over the years, Gail has served as camp director at Sky Valley Ranch, lodge manager, Sky Valley corral program head, and most recently as outcamp and arts & crafts director. In addition to many summers as a camper, Ashley has been a CIT, cabin counselor, program head of waterfront and camp photographer. The Bay family loves the A/U Ranches!
Howie is now retired after almost 40 years of being on the Principia School faculty and staff in St. Louis, where he taught history and economics, and coached football. Recently, Howie and Gail moved to Buena Vista, not far from those same rodeo grounds he rode in as a camper. He enjoys playing golf and pickleball, and riding his motorcycle. The Bays have two mini-Aussies – Missy and Jack Jack.
Given all these connections and happy recollections, Howie is excited to participate on the alumni board. He hopes to contribute his perspective and institutional memory, as well as support Adventure Unlimited's purpose to provide activities "that foster spiritual growth and healing in an environment where Christian Science is lived."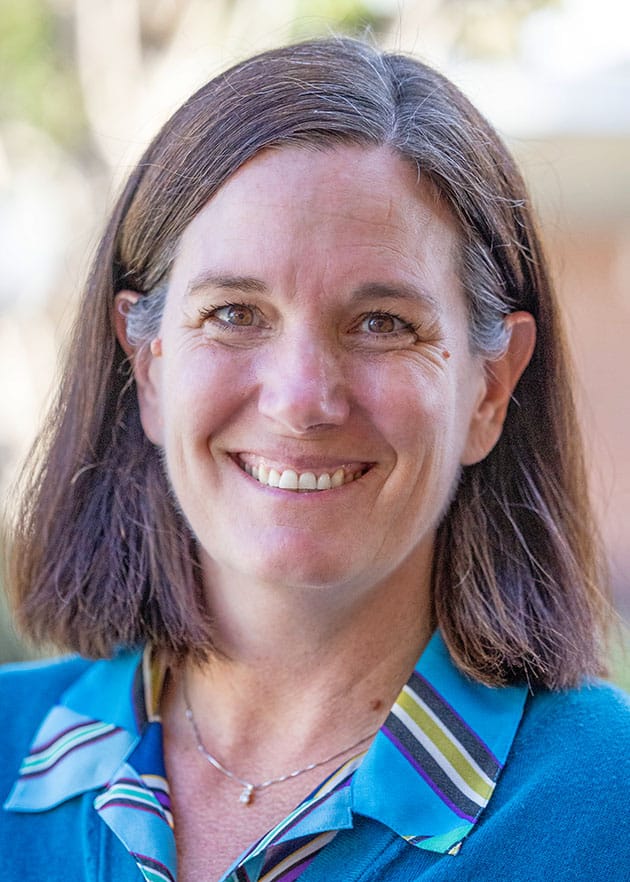 Lindsay Richards
Lindsay Richards
The A/U Ranches is a special place for Lindsay and her family. After spending several years as a bunkhouse mom while her two boys were in Youth Camp, Lindsay now loves to attend Family Camp with her parents and teenage sons. 
Lindsay and her husband, Matt, live in Costa Mesa, California. They are active in their community and love entertaining and cooking for friends, family and especially the Costa Mesa High School football team. 
Lindsay has worked in education for her entire career. She served in many capacities, but teaching junior high will always be a highlight. Lindsay is currently the director of communications and marketing for The Pegasus School, an independent private school in Huntington Beach, California.
A lifelong Christian Scientist, Lindsay looks forward to serving on the National Alumni Board and supporting the causes of Adventure Unlimited, including DiscoveryBound.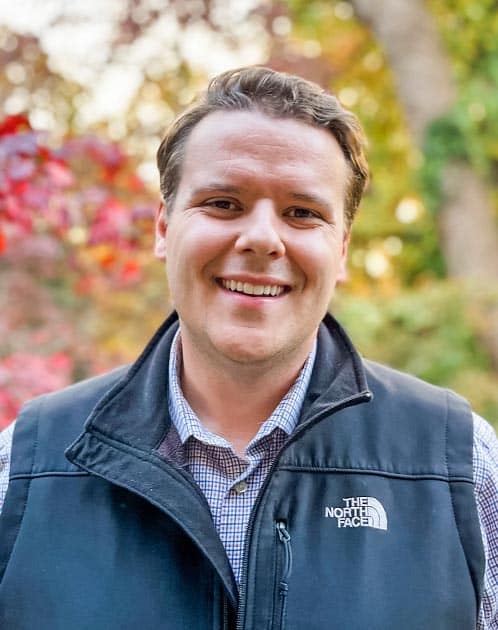 Brian Simpson
Brian Simpson
For the past five years, Brian has been working for his family business that provides software solutions, including payment processing, lead-generating websites and client relationship management (CRM) software. He graduated from Principia College with a political science degree.
Brian grew up attending DiscoveryBound (DB) Outreach local, regional and national events and graduated from the DB National Leadership Council (NLC). He also participated in A/U Ranches activities as a camper and staff member. Brian attributes an incredible amount of his devotion as a spiritual seeker and servant leader to the Adventure Unlimited organization, and he is thrilled to serve as a National Alumni Board member. 
Brian lives in Washington, D.C., with his wife, two dogs and a baby on the way!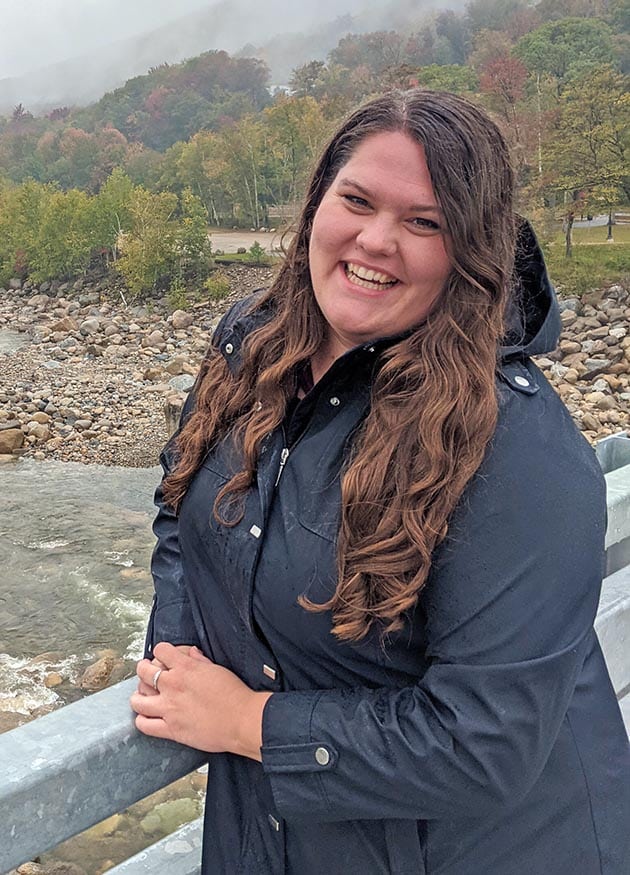 Lyssa Winslow
Lyssa Winslow
As someone driven by a sense of community, Lyssa is excited to serve on the Adventure Unlimited National Alumni Board as a representative of the 20s/30s demographic and as a DiscoveryBound National Leadership Council (NLC) alumna.  She strongly believes that "Welcome Home" runs much deeper than just a sign at the entrance to the A/U Ranches. She's looking forward to connecting with other alumni as we all work together to feel a sense of home wherever we are.  
Although her connection to DiscoveryBound (DB) and A/U Chapters (now DB Outreach) precede her high school years, Lyssa is most closely connected to Adventure Unlimited through her experience with NLC. She benefited greatly from this expanded sense of family as a support system to grow personally and metaphysically as a teenager, and it has been a cornerstone in her daily life and career ever since.
Lyssa draws upon her DB experience daily in her experiential marketing career, where she works to build brand experiences for groups of people through events, trade shows, videos and conferences. As Lyssa explains, "It is like creating DB Outreach national events with keynote speakers, small-group sessions, logistics and fun evening events for large corporations. It's the feeling we all get by coming together at camp or at a DB event that I try to replicate for my clients every day by bringing people together with shared interests, to build friendships, generate ideas and create memories."
Lyssa is in her third year living in Boston and she's excited to continue to see in-person events come back for both her clients and for Adventure Unlimited programming.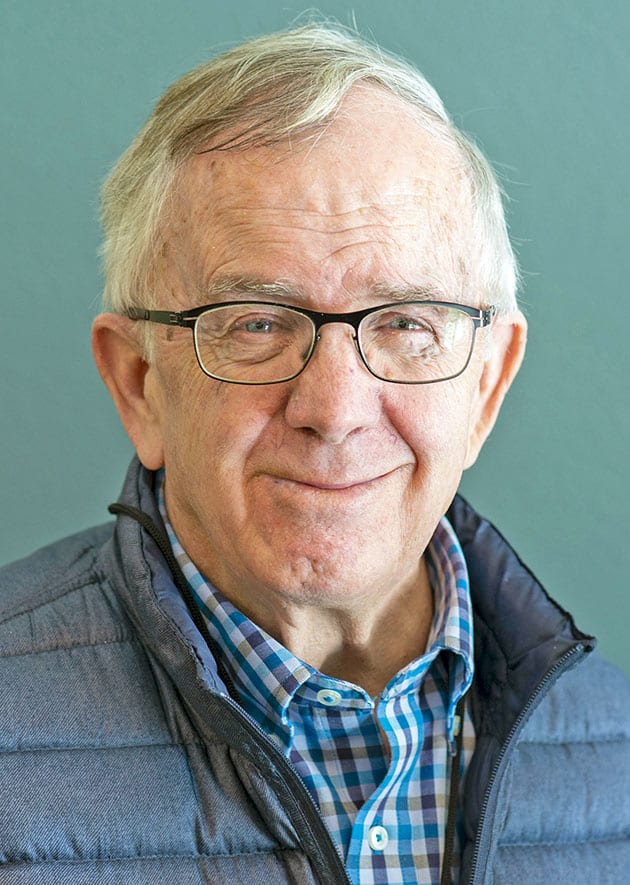 Rob Collier
Rob Collier
Rob has been an active member of Adventure Unlimited for many years. In addition to his current role as a trustee, he has also attended Christmas Camp and was a mentor for a DiscoveryBound National Leadership Council teen. Rob views Adventure Unlimited as an expression of Mary Baker Eddy's definition of zeal: "The reflected animation of Life, Truth, and Love" (Science and Health with Key to the Scriptures, p. 599). 
Rob retired in 2019 after spending 18 years as president for the Council of Michigan Foundations. He has also worked for many family, corporate and community foundations. Rob spent time assisting in the development of global youth philanthropy through several community foundation youth advisory committees, such as Learning to Give.
In addition to serving as an Adventure Unlimited trustee, Rob has also been a trustee for The Principle Foundation and Chestnut Hill Benevolent Association. Rob is married to Diane Grace Woodard, whose father, Russ, was on the first Adventure Unlimited board.  
In his spare time, Rob enjoys promoting volunteering and philanthropy, facilitating public-private partnerships between nonprofits and government, teaching skiing and kayaking with Diane, and gardening. In fact, he is considered a master gardener, and he is a volunteer pruner for East Grand Rapids.
Rob is excited to be serving Adventure Unlimited in his capacity as trustee!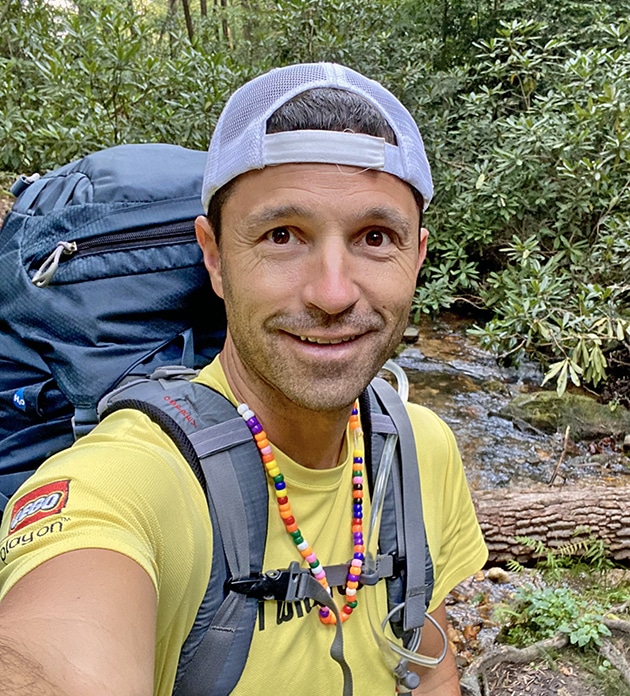 Steve Creighton
Steve Creighton
Steve is known to many as a former Sky Valley camp director (2016-2020) and 100 Elk Director (2018-2020). He served as a DiscoveryBound National Leadership Council class leader (2014-2018) and is currently helping the DB Young Adult manager develop a new Ignite program for adults 18-22 years old.
Steve has 30+ years of summer camp experience and is a Christian Science practitioner. He attended the Principia Upper School and earned a bachelor's degree at Colby College.
Steve has a son named Henry, and in their free time they enjoy reading books, swimming, adventuring, camping and creating delicious food together. Steve also likes to backpack, hike, paddleboard, canoe, kayak, surf, run and cycle. He loves to read Mary Baker Eddy's works and the Bible and its different translations, and enjoys watching the new TV series about Christ Jesus called The Chosen. And of course, he loves all the Christian Science summer camps and what they are doing for CS youth and the movement.
Where are you now? Let us know! Email [email protected].