Zipline catches up with alumni from the A/U Ranches and DiscoveryBound programs, including four of the eight new members on Adventure Unlimited's National Alumni Board.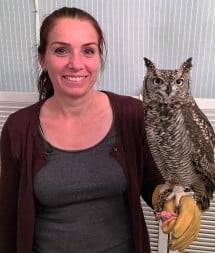 Beate Hathaway
Beate first came to the A/U Ranches in 1982 as a camper. She was on a trip through the United States as an international student and spent her entire six weeks of summer vacation traversing the country from San Diego to Boston. This first trip to the Ranches set off a long love affair with the A/U Ranches and DiscoveryBound.
After graduating with a master's degree in American Studies and two minors in English and German Literature from the University of Hamburg, Germany, Beate worked at the American Embassy in Berlin before marrying and moving to Washington D.C., where she taught German to diplomats. Beate and her husband, Mark, eventually settled in South Pasadena, CA, where they raised their four children.
When her children were young, they attended local DiscoveryBound Outreach events, and eventually all of them joined and successfully completed DiscoveryBound's National Leadership Council (NLC) program. Beate worked as a bunkhouse parent at the A/U Ranches and enjoyed attending four NLC graduations there as well. She was so impressed with NLC's mission to teach young people the concept of servant leadership and the practicality of Christian Science that she decided to become an NLC class leader. She is the co-leader of the 2021X class, along with Steve Deupree.
Beate and Mark currently live in South Pasadena. She loves renovating her home and is teaching herself how to drywall, fix plumbing, and install and finish hardwood flooring. In her spare time, she discovered the ancient art of baking sourdough bread with wild yeast. She bakes for friends and neighbors, and you can usually find a loaf proofing in her refrigerator.
Beate is excited for the adventure of being an NLC class leader and is grateful for the love and support she is receiving from everyone at Adventure Unlimited.
Meet some of the newest members of your National Alumni Board: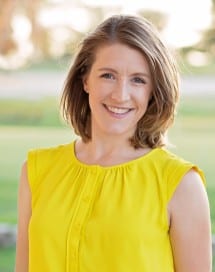 Lane Brown
Lane currently lives in Twentynine Palms, CA, with her two children, William and Ruth, and husband Michael, who serves as a chaplain in the U.S. Navy. She is currently a full-time stay-at-home parent and also runs her own marketing consulting business.
Lane's career in public relations and marketing has spanned more than 15 years and includes clients in the technology, sports and entertainment, consumer goods and nonprofit industries. More recently, from 2010-2012, Lane worked with The Christian Science Monitor's publishing staff as a marketing specialist and social media manager. From 2013-2015 Lane worked on the editorial staff of the Monitor as the Family Page editor for www.csmonitor.com.
Lane was a camper at the A/U Ranches 1988-1996. She served as a CIT in 1997 and on staff in 1999 and 2000. She will forever be a proud Mountaineer. She has also served as a chaperone for national DiscoveryBound Outreach events and was a local chapter coordinator in Seattle 2008-2010.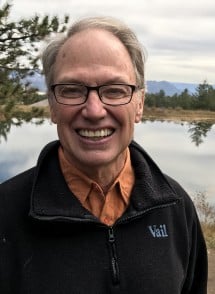 Ed Gondolf
Ed has been living full time in Evergreen, CO, the last several years after semi-retirement from Indiana University of Pennsylvania, where he was a professor and researcher in criminology. He is still associated with the Mid-Atlantic Addiction Research and Training Institute, where he served as research director for 25 years, and led policy and program evaluations on domestic violence intervention under federal and state grants. He continues to lecture and write on domestic violence issues and the effectiveness of intervention programming. Ed has seen this work as a great arena to explore more deeply human nature and break through to our spiritual loving being.
Ed has served in a number of Christian Science churches over the years as a reader, board member, Sunday School teacher, and Assistant Committee on Publication, and he continues to work with several inmates as a spiritual advisor. He's currently a member of the Evergreen church and also attends the informal group of Christian Scientists in Summit County, CO.
Ed's love for Adventure Unlimited was born while a Sky Valley counselor in the summers of 1969 and 1970, and furthered in the 1970s, when he was program director at Round-Up. More recently, Ed has immensely appreciated his involvement with DiscoveryBound National Leadership Council (NLC) mentees and attendance at the 50th and 60th Reunions at the A/U Ranches. Adventure Unlimited has certainly fortified his appreciation for Christian Science over the years and the vitality, practicality and constant renewal it offers.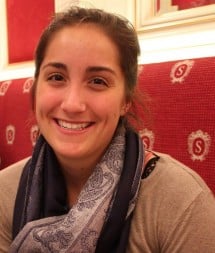 Anna-Lena Hathaway
Anna-Lena was a member of the 2011 DiscoveryBound National Leadership Council (NLC) class, and first attended the A/U Ranches with her class in 2007. Since then, she has been a member of the summer staff, 2012 Waterfront Counselor, 2014 Waterfront Program Head and 2016 CIT Trainer.
Anna-Lena grew up in Southern California with three younger siblings and several pets. She played water polo through high school and then played Division I water polo at Marist College in Poughkeepsie, NY, where she earned a bachelor of science degree in criminal justice. Anna-Lena recently completed a master's degree in crisis and security management at Leiden University in The Hague, Netherlands.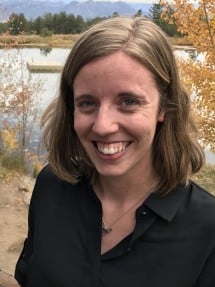 Brittany Richardson
Brittany currently lives in Seattle, WA, working as a design engineer for the Boeing Company. She has been working for the last four years on qualifying new galley insert equipment (coffee makers, refrigerators, ovens) for installation on commercial airplanes. Brittany is a member of First Church Seattle and served on the music committee for three years.
Brittany first attended the A/U Ranches at age 11 with the encouragement of her mom, Laurie, who went with her as a bunkhouse mom. After that first summer in horsemanship, she was hooked and went back almost every year as a camper and then on staff in college in the horsemanship program. More recently, Brittany has participated in Family Camp, Christmas Camp and reunion events. She looks forward to helping continue the wonderful camp tradition for the next generation and connecting alumni across the country.
Are you ready to reconnect with Adventure Unlimited? Learn more about getting involved.