Zipline catches up with alumni of the A/U Ranches and DiscoveryBound.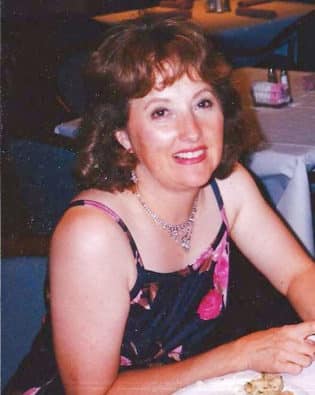 Cindy Crockett
Cindy is the newest member of Adventure Unlimited's National Alumni Board. She became involved with the Denver A/U chapter in the early 1970s by taking teens to Wednesday evening testimony meetings. What started as a chapter of about 15 attendees increased to 250. Their group held the first New Year's Eve dance at the A/U Ranches, went skiing over Presidents' Day weekend and helped with the Memorial Day work weekend (now Service Weekend). She also taught classes in science and arts and crafts during summer Youth Camp.
While an Assistant Committee on Publication at Fifth Church of Christ, Scientist in Denver, Cindy became affiliated with an interfaith organization and participated in its radio and TV shows, as well as hosting a two-hour religious talk show. She's worked in high school and middle school, where she helped with choreographing musicals – something she continues to do for community theater and senior groups.
"I'm delighted to be joining this active alumni board and contributing where I can," she says.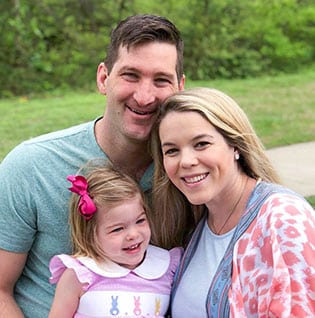 Mike and Diane Holland
Diane and Mike were both recent mentors in the DiscoveryBound National Leadership Council (NLC) – Diane for a teen in the 2016W class and Mike for a student in the 2017W class. In addition to being an NLC mentor, Mike attended the A/U Ranches one year as a camper and co-chaired the SoCal Young Adult DiscoveryBound (DB) Chapter for several years. Mike and Diane both cherished their time as mentors and very much enjoyed the other A/U Ranches and DB activities they've been involved in. In February 2017, Diane joined the Adventure Unlimited Board of Trustees. She has cherished the opportunity to learn more about the organization, lend her expertise as a CPA and share her love for all of the Christian Science camps.
Mike and Diane lived in Los Angeles until September 2014, when they moved to Dallas – Diane's hometown. While in Los Angeles, Mike owned an athletic apparel company called Zippy Sports, and Diane worked as an auditor for KPMG. After moving to Dallas, Mike sold Zippy Sports and now owns and runs a rapidly growing investment firm. Diane left her job at KPMG after having her first child in June 2015, and now has another baby on the way, due July 2018! Mike's biggest culture shock in moving to Dallas was not being able to go surfing anymore, so he found an indoor surf wave in Dallas, and is now one of the top-ranked indoor surfers in the area. (If you know Mike and his affinity and love for any form of physical activity, this will not come as any surprise.) He's also taken up hockey, rowing and throwing his two-year-old around everywhere. Diane and Mike are both looking forward to meeting the newest member of their family in July and introducing both their children to all the fun activities that Christian Science camps have to offer.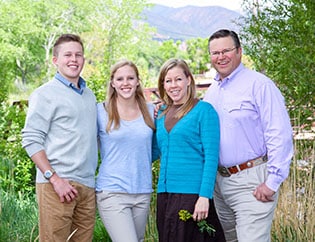 Pete Husak
When Pete was in the sixth grade, then-Ranch director Bob Howe came to the local community center and shared the A/U Ranches slide show. Pete saw a boy riding in the rodeo and asked his parents to sign him up. A few months later, as Pete's bus pulled through the gate, the window turned into a Western movie, with wranglers running alongside like an old stage coach hold-up. It was over; he was hooked. He wanted to be one of those cowboys when he grew up.
After two years at Sky Valley Ranch (2nd-8th grade) and three years at Round-Up Ranch (9th-12th grade), he tried to ride the hair off any horse assigned to him, while making lifelong friends and growing more confident in healing. He took two years off from the A/U Ranches – even worked for Bob in Cody, Wyoming – but eventually came back to run the corral at Round-Up and then Sky Valley for two consecutive years. While working at camp, he met a fellow horsemanship wrangler named April Gaylord. Five years later they reconnected at the 1990 alumni staff reunion, started dating and eventually married. They were hitched at Valerie Lodge!
Today they reside north of the first vestiges of the candelabra cactus, west of the sentinel ridge, south of the Greenland Ranch along the Palmer Divide and beneath the shoulders of Pikes Peak. Most people call it Larkspur, Colorado. They call it God's Country. Between the buttes and the barb wire, they graze Corriente team roping cattle, ride the best horses and raise a son and daughter, Cooper and Annabel. Both kids have acquired their 10-year A/U Ranches camper blankets and, today, as they go to college, they continue to wear their five-finger pendant around their necks with pride. This summer Annabel will be on the corral and kayaking staff at Round-Up to carry on the tradition. "Get ready," Pete says. "This girl can ride for the brand!"
Pete in an entrepreneur in Colorado Springs, where his team decks out businesses in southern Colorado with office furniture through OfficeScapes and outfits K-12 schools in Colorado, Wyoming and New Mexico with furniture that inspires learning through OfficeScapes Schools. He also subcontracts to general contractors in the commercial drywall and acoustical ceiling businesses through AdvantEdge Drywall. On the weekends, Pete is a benefit and charity auctioneer through Pistol Pete Auctions, and he is an avid team roper. Even though he is a busy guy, he is planning to attend the Wrangler Reunion in August because he knows that "there's nothing better for the inside of a man than the outside of a horse."
Where are you now? Let us know!