Zipline catches up with alumni of the A/U Ranches and DiscoveryBound.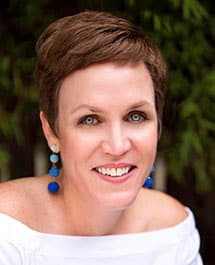 Megan Shisler Sumrell
Megan's Adventure Unlimited career started when she was not old enough to go to camp and had to wistfully watch her two older sisters hop on a Greyhound bus headed for the A/U Ranches. As soon as she was old enough, she joined her sisters and started in Cabin G at Sky Valley Ranch. After spending eight summers as a camper, she worked child care one summer until she was finally old enough to be a white water rafting guide. She then worked on the rafting staff for four summers at Round-Up Ranch, her last summer as program head.
Megan currently lives in Cary, NC with her husband, Jeff, and seven-year-old daughter, Grace. Her career took a complete 180 degree turn over the last year when she left a 20+ year career in software testing and started a new company, myBeeHyve, with a former IT colleague. Over the last three and a half years, Megan built a successful direct sales company with a skin care provider and has taken that experience to build customer relationship management (CRM) software designed for multi-level marketing with myBeeHyve.
Most recently, Megan attended Adventure Unlimited's 50th and 60th Reunions and was able to introduce her husband to the A/U Ranches while spending a week at Family Camp. "There's nothing I love more than that feeling you get when you drive under the A/U Ranches gate and approach the 'Welcome Home' wagon," she says.
Megan grew up in a military family, and moves were frequent. "The A/U Ranches were like a home base for my sisters and me," she recalls. "No matter where we lived, we knew our summers would be spent there. When I took my husband to the A/U Ranches, I felt like I finally got to show him MY hometown."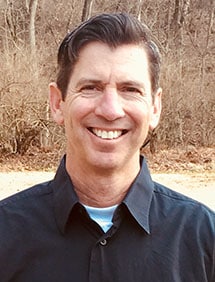 Galen Benson
As a fifth grader, Galen went off for a life-changing event: He left home for the first time and flew to Colorado, where he spent his first session at the A/U Ranches. "I returned home with great stories, lessons, life-long friendships and memories," he recalls. "I also returned with a suitcase full of many neatly packed clean clothes and one disturbingly dirty outfit. Even so, my parents were amazed with the confident 'grown-up' child who stepped off of the airplane – I even learned how to use utensils properly." He returned year after year as a camper, counselor and camp director.
Through his camp experience, Galen learned to raft, climb, ski, snowboard, camp, and how to ride horses. His brother, Joel, and their parents also spent many years working at the camps. "This special place became our home away from home, where we would reunite at Christmas," Galen says. His wife, Portia, has also enjoyed spending time at the A/U Ranches, and their children, Lincoln and Marina, have been campers for many years "and look forward to many more," Galen adds.
Galen says he learned that "adventures don't end with camp experiences," and he's had many. One constant has been working with youth and adults in education. After many years of coaching and counseling youth, as well as teaching prisoners in a State penal system, Galen found that his passion for education led him to a position as a faculty member at Principia College in Elsah, IL. "I teach with an incredible array of colleagues, bringing together a program dedicated to the betterment of humanity," he says.
Over the years, Galen reflects, he also gained "a better appreciation of the unlimited nature God has instilled in each of us and of the protection and guidance that bless us each step we take." He adds, "I have learned so much about trusting in and knowing God, and this was a direct result of the amazing staff and experiences that I had 'growing up' at the A/U Ranches. I know that has helped to mold who I am today. I am eternally grateful."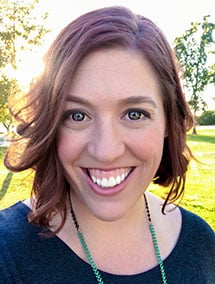 Tracy Leavens Van Houten
Tracy traded in exploring the Rockies and the Arkansas River Valley for exploring other worlds. She's worked as a systems engineer at NASA's Jet Propulsion Laboratory in Pasadena, CA, since graduating with an aerospace engineering degree from Cal Poly, San Luis Obispo in 2004. At JPL, Tracy has been a part of many exciting flight projects, most notably the Mars Curiosity rover mission, a satellite called SMAP that is currently orbiting our planet studying how much water is in Earth's soil, and now as the project verification and validation lead engineer for the Mars 2020 project. In this role, Tracy is leading the planning and execution of the test program for the next Mars rover that will launch in 2020.
In 2017, gravity tugged at Tracy, and she took a brief hiatus from rocket science to focus on more terrestrial pursuits. She ran as a candidate for U.S. Congress in a special election for California's 34th congressional district. Her problem solving, collaboration and listening skills, all honed while at the A/U  Ranches and through her engineering career, provided a backdrop for a campaign focused on giving science and reason a seat at the table in Washington, D.C. Though unsuccessful, Tracy plans to run again and when successful would be the first-ever woman engineer in Congress.
Tracy was on summer rafting staff in 2001 and 2002, following seven years as a camper in the 1990s. She introduced her husband, Kevin, to the A/U Ranches via two different reunion events in the last decade, and now they cannot wait to share the magic of the mountains with their children, Aiden (8) and Siena (6), who will be attending Youth Camp for the first time this summer. Tracy was also a mentor for a student in DiscoveryBound's National Leadership Council.
Are you excited to reconnect with Adventure Unlimited? Learn more about getting involved.