Zipline catches up with the 10 newest members of the National Alumni Board: Valerie Anderson, Craig Armstrong, Kenny D'Evelyn, Jennifer Franklin, Glenn Grow, Pam Herzer, Katie Clark Jensen, Wynne Staley Pecheck, Tim Potter and Holly Harz Valentine.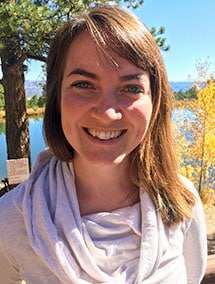 Valerie Anderson
Val currently lives in the San Francisco Bay area, working for Tesla's energy operations leadership team. Amid an intense and exciting workday, Val's primary responsibilities lately have been to ensure that the local municipalities across the United States understand and accept Tesla's newest innovations.
Val's Adventure Unlimited career started at the A/U Ranches when she first attended as a 100 Elk staff member fresh out of college in the fall of 2006. Feeling like she had found her people, she came back the following summer to serve as the Explorers program head and assistant camp director. Val served two more summers (2008 and 2009) as assistant camp director, with a few more spring and fall seasons of 100 Elk staffing in between. She then went to Principia Middle School to teach 7th and 8th grade Spanish. Val has chaperoned a few DiscoveryBound (DB) Outreach events and served as a mentor to a DB National Leadership Council student.
A nomad at heart, Val has lived in 15 different places over the past nine years and visited roughly 40-50 branch churches. She loves scoping out the church scene when she moves to a new spot and is currently settling in to her new church home in San Mateo. Her current hobbies include reading the Bible, grappling with the social media world, learning about investments and riding her bike along the beautiful San Francisco Bay Trail that borders the bay.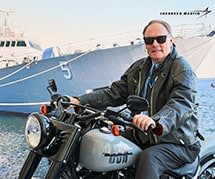 Craig S. Armstrong
Craig was first introduced to the A/U Ranches in 1968 when he and two friends chipped in $10 apiece and drove a Volkswagen Bug to Colorado to ski over the Christmas break. He was so impressed with the organization that he met with Tim Potter after getting out of the Navy and became a full-time chapter advisor in New York City in 1972.
Later, Craig was the East Coast regional director working for Tim, and he was also a trustee for 10 years. "I have an older family and younger family, and all four kids have gone to the A/U Ranches," he says. His younger daughters, Kelsey and Haven, have also been a part of the DiscoveryBound National Leadership Council.
"My wife, Sheryl, has been to the A/U Ranches many times, and all of us just love the people and loving atmosphere," Craig adds. "In fact, my older two kids, Josh and Kira, no longer practice Christian Science but they talk about the A/U Ranches whenever we get together."
Craig grew up in Minnesota and has a bachelor's degree in physics from the University of Minnesota. He's also a Vietnam veteran who stayed in the Navy Reserves upon discharge from active service.
After working full time for Adventure Unlimited in the mid-1970s, Craig spent his career bringing emerging new technologies to the Department of Defense and intelligence community. He's currently with a company that has invented 3D without glasses, and he does business development with the military and intelligence agencies.
Craig lives in southeast Pennsylvania and enjoys his family, woodworking and hiking.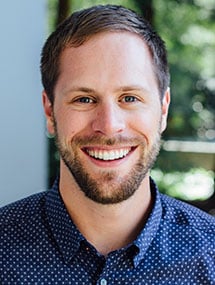 Kenny D'Evelyn
Kenny grew up attending the A/U Ranches. He was a camper for nine years, mostly in the horse programs. As a counselor, he had a hard time moving on. He spent seven years on staff and especially loved running the cattle working and polocrosse programs.
Kenny now lives in California, where he is pursuing an MBA at UC Berkeley's Haas School of Business. Before starting school, he worked for Deloitte Consulting in Washington, D.C. Kenny focused on the intersection of people and business strategy, and is especially interested in leadership development, culture and inclusion.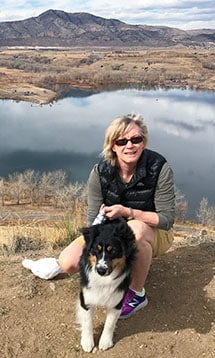 Jennifer Franklin
Jennifer attended Youth Camp at the A/U Ranches as a teenager, came back as a counselor, worked at Adventure Unlimited headquarters back in the day when there was a Ranch department at HQ, led the central Florida DiscoveryBound chapter for several years, served on the National Alumni Board, returned as an adult/family camper a number of times, attended reunions along the way and most recently participated in Adult Mini Camp. "This spans about 41 years of involvement with Adventure Unlimited, meeting the most dedicated Christian Scientists and having the most inspiring experiences of my life," she says.
Jennifer lives in Lakewood, Colorado, is a realtor and enjoys the company of her Australian Shepherd, Brie. She hikes and bikes and gets outside as often as she can.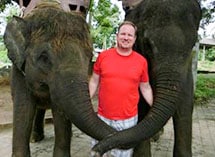 Glenn Grow
Adventure Unlimited played a major role in the formative years of Glenn's life, introducing him to the majesty of the Rocky Mountains, but most importantly, he says, to the infinity of divine Love, expressed through the "amazing people" he met.
Camp started for Glenn at his first Family Camp wrangler breakfast in the early 1970s. "I was hooked and could not wait to attend on my own, which I did for more than 10 summers," he says. Glenn also worked four summers as a wrangler. He experienced many firsts along the way, including caring for a horse, rock climbing, whitewater kayaking and peaking a 14,000-foot mountain. "I can still sing 'Whither' by heart," he adds.
His four children have attended camp, and his daughter, Sorell, was on the Sky Valley Ranch waterfront staff this past year. "She had a life-changing summer," Glenn says.
Glenn spends about half of his time in Asia working in the distribution company he founded with his brother and fellow alumnus Andy Grow. They employ about 100 people selling textiles and acoustic materials in seven countries. He and his wife, Shawn, lived in Japan for 15 years (where their children were born) and then in Malaysia for seven years. In 2011 they moved to St. Louis so their children could attend Principia. Glenn commutes to Asia every few weeks; Shawn owns and teaches at a Pilates and fitness studio in St. Louis, and occasionally joins Glenn for travel in Asia.
"One of the things I have always loved about Adventure Unlimited is that it sets people up for success," Glenn says. "The atmosphere, the supportive environment, and the loving staff give us all an opportunity to succeed as Christian healers. I look forward to giving back to Adventure Unlimited, the organization that has given so much to so many."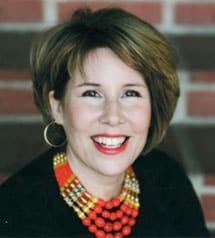 Pamela Herzer
Pam's relationship with Adventure Unlimited began in 1998, when her daughter first attended Youth Camp at the A/U Ranches. Later, she would become more engaged with the organization when she married Todd Herzer, who was then serving on the board of trustees. They both attended Cowboy/Cowgirl Camp in 2009. Other activities included Bible Study and the 60th Reunion. She has especially enjoyed serving the organization as camp practitioner during Family Camp the past couple of years, as well as Practitioner of the Month for the overall organization. She also has had the privilege of prayerfully supporting various DiscoveryBound National Leadership Council classes.
Pam has always loved her earlier professions. Working at Disneyland through college and then as a flight attendant for American Airlines were two of her most enjoyable careers. But her role as a mother has been Pam's most rewarding.
Pam says that she particularly enjoys the youthful vitality and profound inspiration that permeates all A/U Ranches and DiscoveryBound activities, regardless of age. She appreciates the growing diversity of the staff and the community they serve.
As a young child and later through her college years, Pam longed for a deeper spiritual understanding of God, and loved studying the writings of wonderful spiritual teachers. It was the influence of her grandmother, when she was a teenager, that put her on the path of learning about Christian Science.
Along the way she learned how to dig deeper into these teachings to the point of understanding that there is a spiritual solution for every human challenge. "Christian Science has taught me practical, spiritual solutions to terminal illness, intensely challenging relationship issues, career direction, parenting challenges, and so on," she says. "The teachings of Christian Science have taught me to love my genuine self, the self of God's creating."
Pam lives in Buena Vista, Colorado with her husband, Todd and dog, Joey. Together, their family includes five adult children and six grandchildren.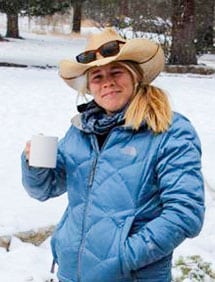 Katie Clark Jensen
Katie's first camp experience was in 2004, after her Dad convinced her over the course of several summers to "give camp a try." Two weeks later, the first thing she said upon being picked up at the airport was, "Dad! I have to go back next summer!" Since then, Katie attended the A/U Ranches as a camper for three summers, followed by being on staff for seven summers; two of those summers were as a program head for the corral and cattle working programs, as well as serving as Round-Up Ranch co-director in 2015.
Katie currently lives in Elsah, Illinois with her husband, Michael, on the Principia College campus. She works for the human resources department and has held two other positions with the admissions and engineering departments.
Katie is thrilled about the opportunity to be more involved with camp again, and looks forward to playing an active role in helping families learn about attending camp as well connecting (and re-connecting) with A/U Ranches and DiscoveryBound alumni.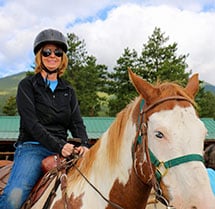 Wynne Staley Pecheck
Wynne was a Round-Up camper and rafting counselor-in-training in the early 1980s. After graduating from Principia College, Wynne went to the American Graduate School of International Management and then spent several years working for a Russian-American company before retiring to raise her three children, all of whom have attended the A/U Ranches every summer.
"It took me about 20 years to get back to the A/U Ranches when I brought my husband and three young children to Family Camp in 2005," Wynne says. "My husband, Mark, never got to attend as a kid, so we have been making up for that by coming to every Family Camp in August for the last 12 years."
Their younger son, Cade, enjoyed his first summer in the rafting program this year; daughter Grace is a student in DiscoveryBound's National Leadership Council and a committed polocrosse camper; and their older son, Grant, was in the rafting program for several years, most recently on staff.
Wynne and her family live in Los Angeles, where she is a part-time school librarian. In her spare time, she enjoys traveling with her family, reading and attending sporting events around LA. She's excited about working with the National Alumni Board and continuing to support Adventure Unlimited and its progress.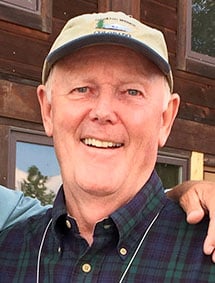 Tim Potter
Tim's first time seeing the A/U Ranches was in August 1967, when he joined Adventure Unlimited full time just two weeks after Marquart Lodge (the girls' lodge at Round-Up Ranch) burned to the ground.  "Leave it to Cap and Marianne Andrews to have in its place our beautiful Valerie Lodge, funded and built during that following winter – with snow to the ceiling beams – and completed by the time campers arrived the next summer," Tim recalls. "It was an amazing feat, symbolic of the Andrews' undaunted 'can do' spirit!"
Tim left his civil engineering job working on the Oroville Dam in California to join Adventure Unlimited for the next 17 years. In his role with the relatively new A/U field program (now DiscoveryBound), Tim moved where the job needed him: the San Francisco Bay Area, St. Louis, the East Coast, Los Angeles, Denver, and finally to the A/U Ranches as ranch director. He then returned to California's Department of Transportation in Sacramento, where he volunteered for several more years on the local chapter level. He also served as an Adventure Unlimited trustee for 20 years.
Tim is delighted to be on the National Alumni Board. "I get to look forward to again joining longtime old friends, making new ones, and enjoying the many new experiences I know will continue to carry forward the unlimited adventure!"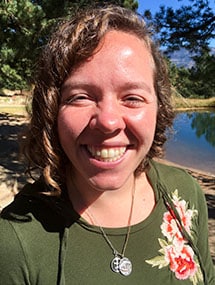 Holly Harz Valentine
Holly's dad, Hal Harz, went to camp with her uncle, Boze, for several years, worked on staff, and decided to send his girls to his home away from home, too. Holly caught on quickly and didn't have a 4th of July in her hometown between 2000 and 2015 because she was at camp enjoying first session or working for the summer. She's now worked 10 years for the A/U Ranches. "I'm a rafter through and through," Holly says, "but I did spend my 'awkward' middle school years on a horse (Ginger, Durango, and Lyte) and peaked Mt. Buffalo with the mountaineers my first year as a camper."
Holly met her husband, Rigel, working at the A/U Ranches' 100 Elk Outdoor Center and has found a way to come back to camp as often as she can since graduating from college and getting married. She was the rafting trainer this past summer and was asked to stay first session during Youth Camp to help certify a few guides before second session. Plus, she adds, "I got to be at camp in a cabin again for Camp United!"
Holly grew up near Atlanta and graduated from the University of South Carolina with a degree in marine biology. She and her husband live in Connecticut, where Rigel works in the recreation department at the University of Connecticut. She helps on UConn trips when needed, teaching first-time kayakers how to paddle and roll prior to their all-day trips down a few miles of Class 2+ water. She's also a Jazzercise instructor and joined the Willimantic Orchestra this year, playing the bassoon.
Are you ready to reconnect with Adventure Unlimited? Learn more about getting involved.