By David Crabill
A number of DiscoveryBound (DB) Outreach chapters have been formed over the years to serve the interests of young adults. David Crabill shares his experience with the two young adult chapters, or affinity groups, that are currently active in the United States.
I first heard about the DiscoveryBound Outreach Bay Area Affinity Group when I moved back to California after graduating from college. This chapter organizes events around the Bay Area for "young adults" in their 20s and 30s, and I have been very involved with it since 2009, helping manage the group and plan events. When I moved to the Boston area earlier this year, I took what I had learned in California to help set up the DiscoveryBound Outreach New England Affinity Group, making it the second such active chapter targeting this age group.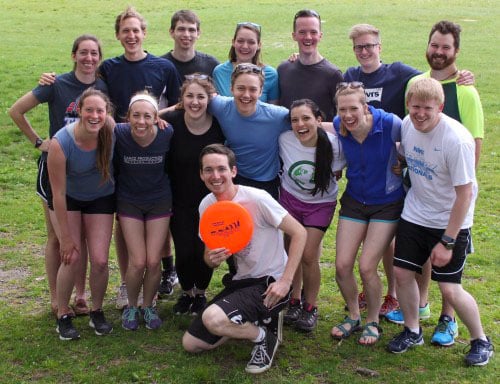 I really like the concept of having a group for Christian Scientists in this age range. Before college, kids can interact with each other at DiscoveryBound Outreach events and Christian Science camps; during college, students have CSOs and their on-campus community; and once someone becomes a parent, they become active with their kids and other families in their community. But in the years after college and before parenthood, fun and clean social events seem to be harder to find. Through Affinity Group activities, I've really appreciated being able to interact with other Christian Scientists who are in the same stage of life that I am.
The word "affinity" means "of or relating to persons who share the same interests," and it is the shared spiritual interests that distinguish Affinity Group events from most others. Truthfully, there are many organized activities for adults in their 20s and 30s, but a spiritual focus is either minimal or missing entirely from these. Having been fortunate enough to attend many DiscoveryBound Outreach regional and local Christian Science activities for young adults in the past few years, I have most enjoyed the spiritual discussions that evolve from them. When many like-minded people congregate for an event, the result can be many real, honest and insightful conversations about spiritual topics. I usually leave events feeling totally uplifted!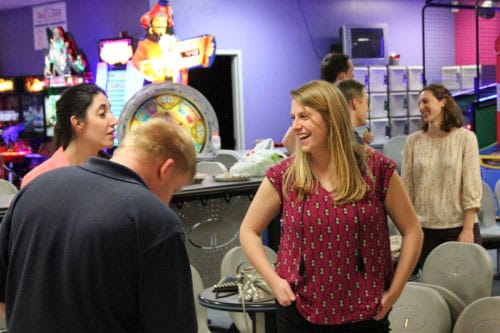 The New England Affinity Group has been gathering momentum since our first event in April. Our first four events have been bowling, ultimate Frisbee, board games (30 people came together for that one!) and exploring the Boston Harbor Islands. Everyone seems to be appreciating these new activities in the Boston area, and multiple people have even come from out-of-state for each of our events.
These events are tons of fun, but for me, the Affinity Group is about a lot more than that. Since graduating from college, I have often been the only person in my age range at church. In fact, I have spoken with many peers who no longer go to church because of this. And yet, they care deeply about Christian Science, and we all have an inherent desire and need to share spiritual ideas with each other. My goal for the Affinity Group is not to replace church, but rather, to provide a positive, uplifting and fun space for people to get the peer-to-peer support they may not be getting in other ways.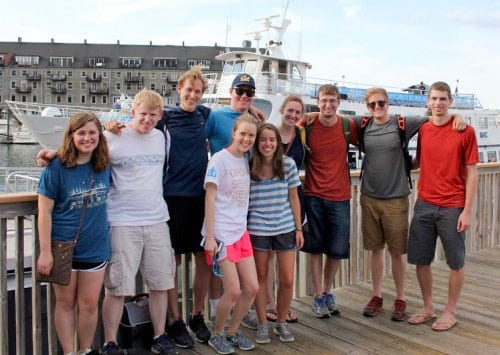 The Affinity Group is open to all. We ask people to invite their friends, and there are always new people at events.
Will you join us?
If you or someone you know would like to participate in the DiscoveryBound Outreach New England or Bay Area groups, email [email protected] or [email protected] to get on the invite list.
These groups operate much like DiscoveryBound Outreach teen, family and adult chapters across the United States and beyond. If you're interested in developing a chapter in your area, we'd love to help you! Email [email protected] to get started.