Trustees
The Adventure Unlimited Board of Trustees is a dedicated group of individuals who love and support the diverse programs and singular mission fulfilled by the A/U Ranches and DiscoveryBound. This is a highly qualified team of passionate leaders who are helping to guide the organization into the future.
Board of Trustees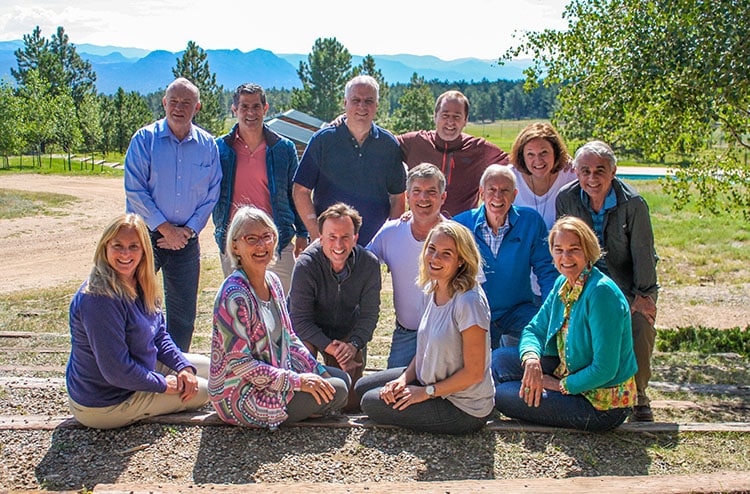 Steve Holser
Chairman
Portland, OR
 Email
Tom Denison
Vice-Chairman
Newport Coast, CA
 Email
Barry Heinbaugh
Treasurer
Dublin, CA


Email

Helen Ostenberg
Secretary
Los Angeles, CA
 

Email

Betsy Adler
Roswell, GA
 Email
Bob Baggs
Aurora, CO
Email
Barbara Bellafiore
Greenwich, CT
Email
David Bullwinkle
Greenwood Village, CO
Email
Cherie Lyeth Burton
Rowayton, CT
 Email
Tom Crow
Edina, MN
 Email
Diane Davis
Dallas, TX


Email

Jenni Hebert
Petoskey, MI


Email

Tiffany Lovett
Los Angeles, CA


Email

Tim Paulson
Hoboken, NJ


Email

Justin Thompson
Manhattan Beach, CA


Email

Don Wallingford, C.S.
Lilburn, GA
Email
Youth Camp at the A/U Ranches
Our experiences change lives. At the A/U Ranches you'll find a Christian Science atmosphere with staff dedicated to helping you see the role God plays in your life. Each program and activity is designed to help you break through limitations, reach your goals, and see God in action.
Share your thoughts with the Trustees