Enriching Activities for Christian Scientists
Adventure Unlimited offers a variety of enriching activities for Christian Science youth and their families. Through the A/U Ranches and DiscoveryBound programs, Adventure Unlimited strives to nurture healing and a sense of community in an atmosphere that is conducive to the practice of Christian Science.
FROM EMILY
My confidence in talking about Christian Science with others has grown because of Adventure Unlimited. Thank you for the incredible environment of Divine Love and proof of Christian Science in action.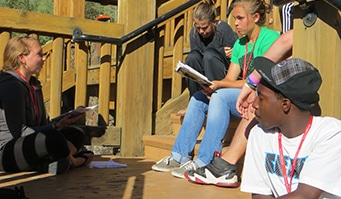 Life-Changing Experiences
For over 60 years Adventure Unlimited has accomplished its mission of "Opening Windows to God" by providing life-changing experiences to Christian Science youth and their families. An important way to keep young people and even adults engaged in Christian Science is to provide opportunities to live it. We support this concept through the programs of two distinct divisions – the A/U Ranches and DiscoveryBound.
Adults and youth come to the A/U Ranches year round to enjoy mountain biking, rock climbing, white water rafting, horses, hiking, a challenging multi-level ropes course, and so much more. The loving and inspiring atmosphere at the Ranches helps to cultivate a confidence and develop moral courage. Followers of all faiths are welcome to engage in Ranch activities through our adult and family programs, special events, and the 100 Elk Outdoor Center.
While you may go to the A/U Ranches for one of a kind outdoor experiences, DiscoveryBound (DB) Outreach comes to you in your community with events for youth, their families, and friends. Activities support an inspirational environment where everyone relates, based on the shared values of Christian Science. The DB National Leadership Council (NLC) offers teen leadership training based on a Biblical model of service to God and mankind. In the NLC, teens belong to a community of like-minded thinkers that support global issues. And DB Compass offers 10th-12th graders year-long spiritual exploration through monthly video web-chats, three retreats, and great friendships.
Through the A/U Ranches and DiscoveryBound programs, Adventure Unlimited is committed to providing activities that further individual growth in Christian Science and build a sense of community that blesses mankind.

More About Us
Our Mission
Opening Windows to God
In the words of naturalist John Muir:
"Oh, these vast, calm, measureless mountain days…opening a thousand windows
to show us God."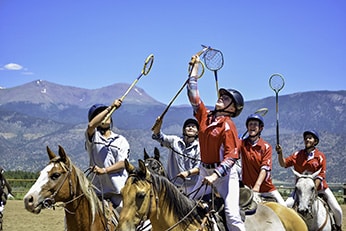 Our Purpose
Adventure Unlimited's Purpose:
To provide recreational adventure, leadership, service, education and community activities that foster spiritual growth and healing in an environment where Christian Science is lived.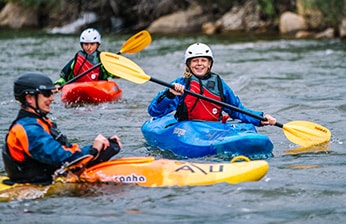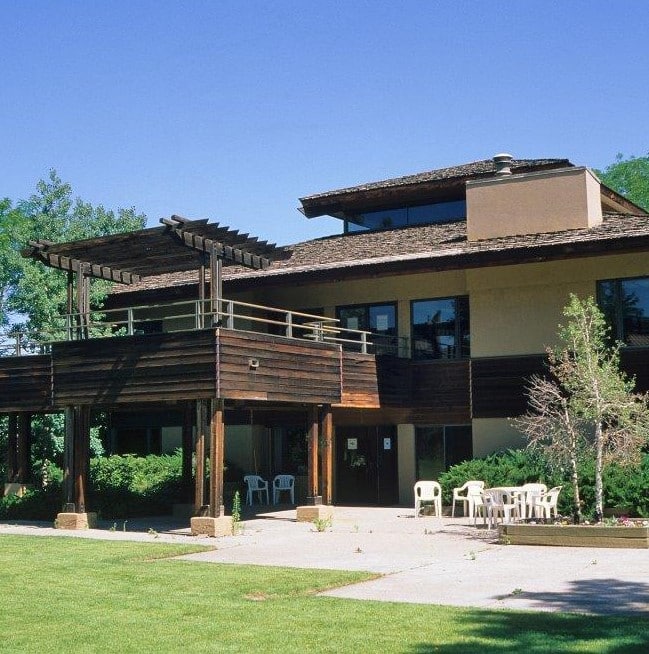 The national Adventure Unlimited Headquarters is located in the heart of the Denver Tech Center (DTC) in Greenwood Village, Colorado. If you're ever in the area, stop in and say hello!
Address:
5201 S Quebec Street
Greenwood Village, CO 80111
Contact Headquarters:
Toll Free: 888.416.7348
Local: 303.779.3000
Fax: 303.779.0290
 Email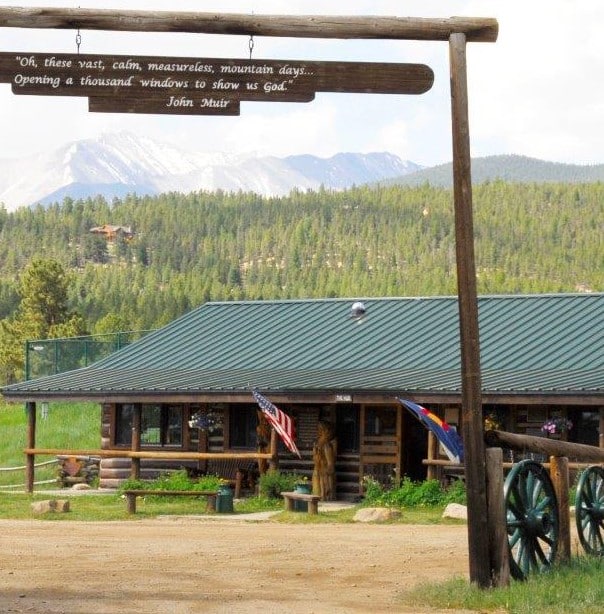 The 1,100 acre A/U Ranches are located in beautiful Buena Vista, Colorado. Set in the Arkansas River Valley in the Rocky Mountains, the Ranches are surrounded by the 14,000+ foot Collegiate Peaks.
Address:
PO Box 2036
18325 County Road #366
Buena Vista, CO 81211
Contact The Ranches:
Toll Free: 888.543.4849
Local: 719.395.2468
Fax: 719.395.2460
Email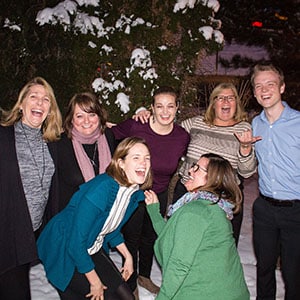 DiscoveryBound operates its three programs, Outreach, NLC and Compass, out the same building as the Adventure Unlimited headquarters. In addition to the headquarters staff, DB Outreach has regional managers focused on serving constituents across the United States.
Address:
5201 S Quebec Street
Greenwood Village, CO 80111
Contact DiscoveryBound:
Toll Free: 888.416.7348 x138
Local: 303.779.3000 x138
Fax: 303.779.0290
Email