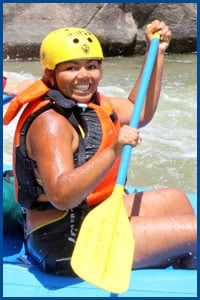 For over 56 years Adventure Unlimited and DiscoveryBound activities have touched the lives of and built a network for Christian Science youth around the world. As this outreach continues to grow, we cherish those who have experienced A/U through Camp, DiscoveryBound National, Regional and local Chapter events, as well as the National Leadership Council (NLC). Over 40,000 lives have been touched by A/U to date.
Did you know only 4% of alumni financially support A/U? Gratefully, these contributions represent 25% of the total funds raised. One of our goals this year is to expand the active support of Alumni to at least 15%, and we can do it with your help!
Here are 5 ways you can help us continue our Mission and welcome the next generation of Alumni as they enter their first year of camp, attend their first program, or begin their NLC journey:
Donate online to Adventure Unlimited and DiscoveryBound
Set up a monthly gift with credit card or direct deposit
Send a check made payable to: "Adventure Unlimited", 5201 S. Quebec St., Greenwood Village, CO 80111
Transfer gift of stock
Join our Summit Society by including A/U in your Planned Giving
To find out more information about any of these giving options, visit our website, or contact Laura Lochen, Development Associate, by email or call 303-779-3000 x107.