In recent weeks, Adventure Unlimited's Bridges to the Future Campaign has taken some significant steps forward. Thanks to many generous donors, the total raised is now more than $14.6 million toward the original $16.5 million goal.
These recent gifts will enable these priorities to move forward:
Begin construction on a new Hub administrative and welcome center at the A/U Ranches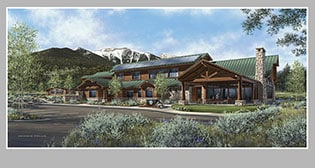 Create a new position focused on serving young adults (20s/30s), which will allow us to act on our Campaign-funded research findings within this community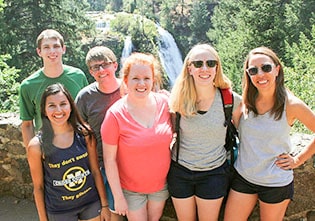 "We're incredibly grateful to the donors who have so generously participated in this vital effort to secure the future of Adventure Unlimited for the Christian Science community," says Adventure Unlimited's executive director, Gina Lindquist-Bailey. She adds, "With some additional funding needs, we hope to surpass the original $16.5 million Campaign goal to ensure the longevity of our programs, which serve those seeking God."
There are a few remaining opportunities in the Campaign:
Furnish, landscape and build parking lot for new Hub + repurpose existing Hub | $250,000
Complete Phase 2 on the HQ building (exterior) | $150,000
Build new horse care barn | $75,000 ($100,000 out of $175,000 already raised)
Fully fund endowment | $2.5 million ($2.9 million out of $5.4 million already raised)
Upgrade Valerie Lodge | TBD
Donate here if you'd like to help us get to the finish this year. Thank you!
(7/9/2018: This article has been updated to reflect changed amounts in the endowment.)