Opening Windows to God
For over 60 years, Adventure Unlimited has provided enriching activities for thousands of Christian Science young people and their families
The practical and effective application of Christian Science is as much a part of our mission today as it was under Cap and Marianne Andrew's leadership over 60 years ago. Whether it's at the A/U Ranches, DiscoveryBound Outreach events, the National Leadership Council or Compass programs for high school teens, we seek to provide inspiring recreational, leadership, service, educational and social activities for Christian Scientists and their friends, to nurture healing and a sense of community, in an atmosphere conducive to practical reliance on Christian Science.
Register Now
Sign up today for our upcoming Youth, Adult and Family programs. Make plans to join us, and check out our photo galleries to see all the fun!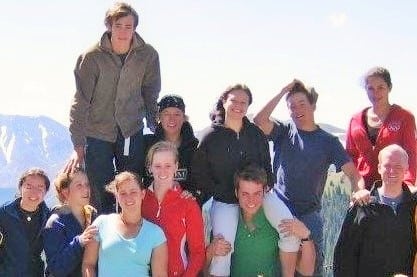 View Photos
Our Experiences
Adventure Unlimited's programs touch the lives of youth, adults and families
We offer a range of experiences including leadership opportunities for youth and year-round events for teens. Adventure Unlimited can help you expand and grow your practice of Christian Science. Discover all we have to offer, and take part in an experience you won't forget!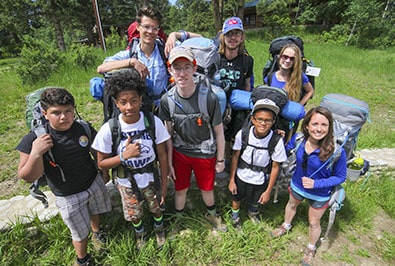 Youth Camp
Summer at the A/U Ranches
Our experiences inspire and change lives. At the A/U Ranches you'll find a Christian Science atmosphere of learning and support and staff dedicated to helping you see the role God plays in your life. It's fun, friends and a spiritual foundation! Learn More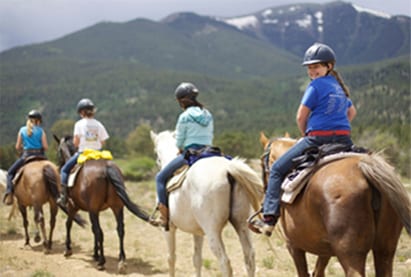 Bridges to the Future
Building Community | Serving Mankind
To better serve the next generation of Christian Scientists, Adventure Unlimited has embarked on an exciting and farreaching Campaign that will allow us to enhance programs, strengthen infrastructure and build bridges to a secure future while continuing to support tomorrow's leaders. Learn More